There was a time in life when I observed homeschoolers with doubtful curiosity. I asked many questions and I found their way of life to be different. I wondered many things including how do they socialize? How do those moms survive without a break? Are they really learning what they need to? How will they function in society? It is easy to pass negative judgement on something we know nothing about… I am guilty of that.
When I chose to homeschool I learned, first hand, the answers to those questions I had asked myself throughout the years.
As with many things in life, true understanding and appreciation comes only when we choose to walk that unfamiliar path. Let me tell you, this path is one that has changed our lives for the better.
Keep in mind that every child and family has different needs. One size does not fit all. It is important to ask the Lord what is right for you and your children, listen to the answer, and follow through.
I can say with confidence right now homeschooling is the correct choice for us. This does not mean that the days are full of total bliss, yet for us at the end of each day the joys FAR outweigh the difficult moments we face.
10 reasons we LOVE & PREFER homeschool (in no particular order)
1.) A 1:3 teacher to student ratio allows for individualized instruction that cannot be achieved in a classroom of 15-20 students. This year I am teaching one 1st grader, one 3rd grader, and the cutest little pre-preschooler I ever did meet! Yes, their core curriculums are different. However by taking turns doing independent practice and receiving direct instruction it tends to work pretty smoothly. We do science lessons, history, and art all together as a family.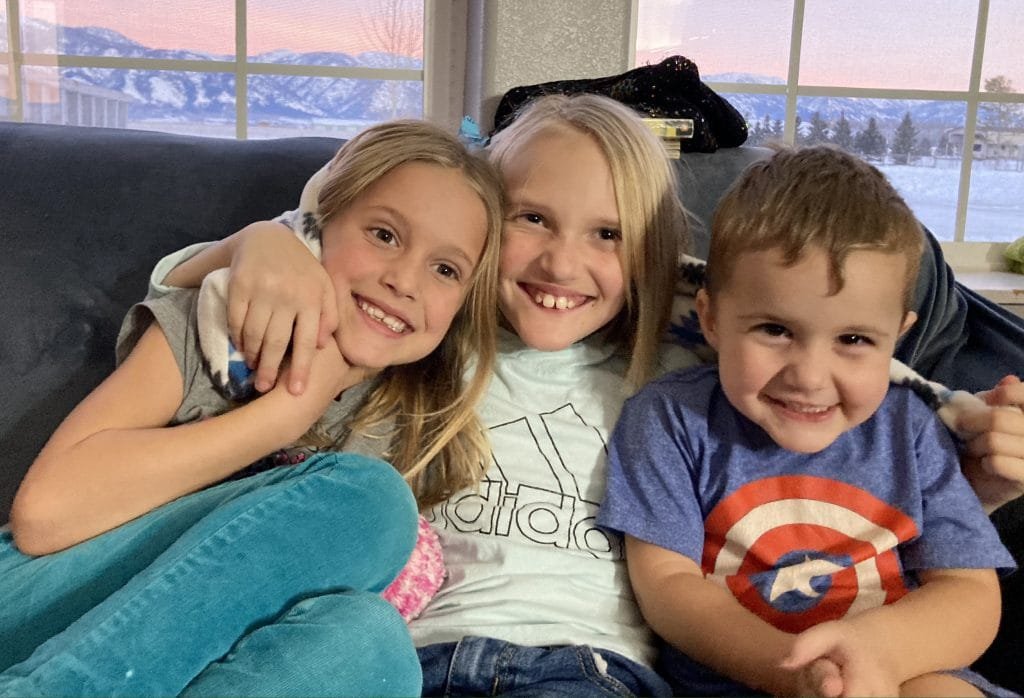 2.) In the last year and a half, the increase of our Family Unity has been phenomenal! I love doing more together. I love spending 12 hours a day learning, playing, creating, and simply living life together! When we lost Izabelle 3.5 years ago I gained a perspective different than that taught by society. I feel busyness is not the mark of true joy. We don't do extravagant things or pack our schedules to the brim. In the simple moments of life our love and appreciation for one another is able to grow.
3.) With homeschooling we have been blessed with the kid's power hours being spent at home. Power hours include the time in which they are emotionally, mentally, and physically at their best. I am able to teach them during these prime learning hours. We study academics, gospel material, learn life skills, and increase our family unity during this time. During these hours I am able to wrap my arms around my children holding them close while we learn together. I love connecting with my kids all day long. I strive to educate their minds and hearts. The education my children and I are receiving is truly PRICELESS!!!
4.) Quality socialization. The 1st question asked about our homeschool is, "What do you do about socialization?" This question makes me laugh. I want desperately to show those people what I see. Once a week, we spend time with a large homeschool group. Going on field trips, celebrating holidays, participating in physical education classes, and countless other activities. This group includes students ranging from babies to high school students. These students come from some of the best families I know. They share similar standards and add goodness into our lives. I have noticed that the group lacks the grade level division I experienced growing up (which took me until I was about 25 to overcome). My children are learning to interact and make friends with children of all ages. Their socialization with this group is wholesome and worthwhile.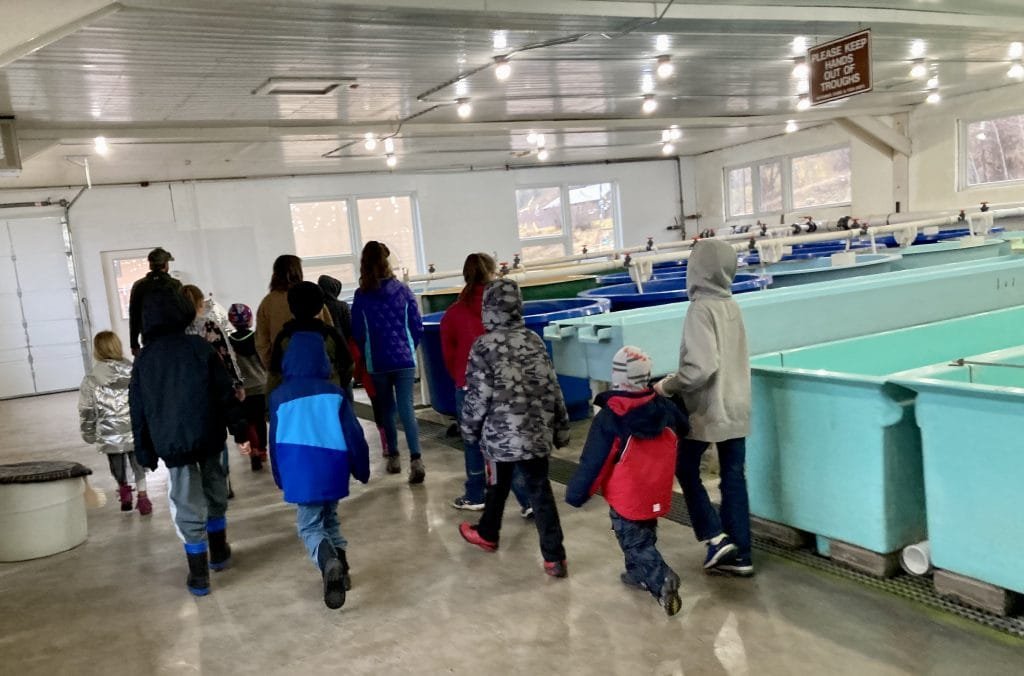 In public school, during the first semester of first grade, Jozlin came home from school crying every day that she didn't have anyone to play with at recess. Even when a child is surrounded by 100 peers it does not lead to the best form of socialization. We have been conditioned by society to believe quantity is better than quality.
While Jozlin was in public school, 7 hours a day 4-5 days a week, the last thing I wanted to do while she was home was spend time with other people. Now all time is family time and it is fun to schedule play dates to build quality friendships. My goal is to schedule one play date with a friend of their choice each week.
5.) More Time. This one is huge! School typically takes us 3 hours a day. This leaves so much time for my children to be children. They play, create with legos, build snow forts, write & illustrate stories, craft, paint, draw, read, and they are constantly using their imagination! Their learning is constantly reinforced through play. I love letting my kids play!
While they explore their interests I have time for myself. This surprised to me too. I compose music, read, rest, play with my kids, and whatever else needs to be done.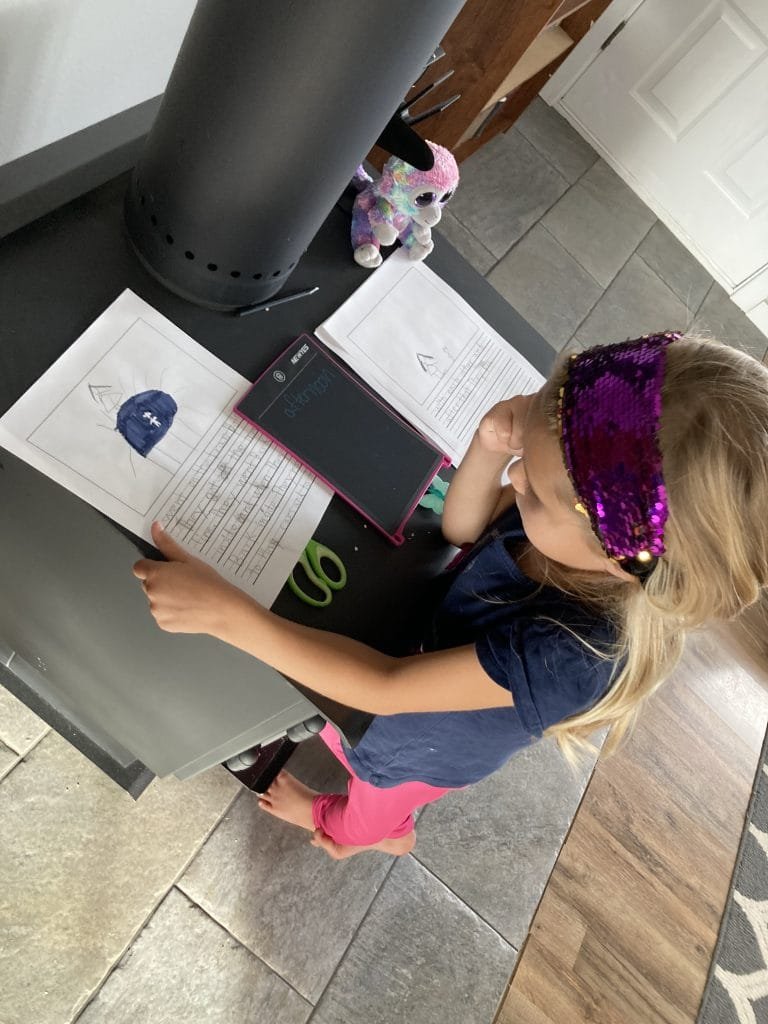 6.) More involvement in chores. It isn't all fun and games. Cleaning doesn't happen while they are at school. Consequently these sweet children clean by my side learning to do ALL the jobs. Even Marshall enjoys helping scrub the tub. Directing efforts to clean is a lot of work for me, but in the end it will pay large dividends to us and to future generations!
7.) Unhurried morning time and more sleep! Children need 9-12 hours of sleep each night. My kids are in bed between 8 & 9 every night. They typically wake naturally by 7 or 7:30. On rare occasion they sleep past 8. We feel no pressure to be out the door. I often find myself sitting in our rocking chair with all 3 kids on my lap discussing the daily schedule. As I prepare for the day they eat breakfast and begin to work on independent assignments without prompting (this has taken a while to develop).
8.) A learning oriented home. Knowing all that is taught, helps us to know what to reinforce. With greater intention, than ever before, I teach my children all day long. They are more involved in everything I do. I find myself teaching them about math and reading while we cook. We discuss the truths of the gospel of Jesus Christ and how they tie into everything. We talk about science and nature. We point out alliterations and other language arts concepts in everyday life. This greater focus on teaching and learning makes my days feel more worthwhile than ever before. I can't help but feel, 'This is exactly the way God intended for these children to be taught.'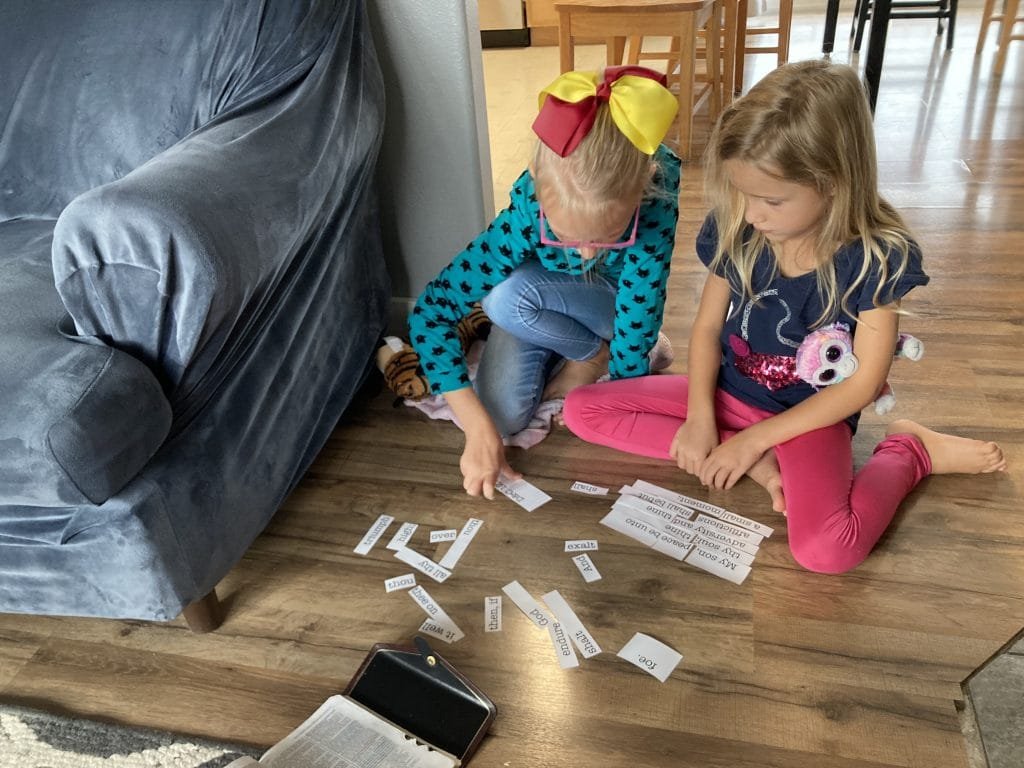 Don't read this wrong… I am far from being super woman! I take a lot of breaks. I read a book. I work at the piano. I scroll social media (even though I know this is not beneficial). I shop online. Teaching doesn't happen 24/7 it is just more natural and organic… And I LOVE it!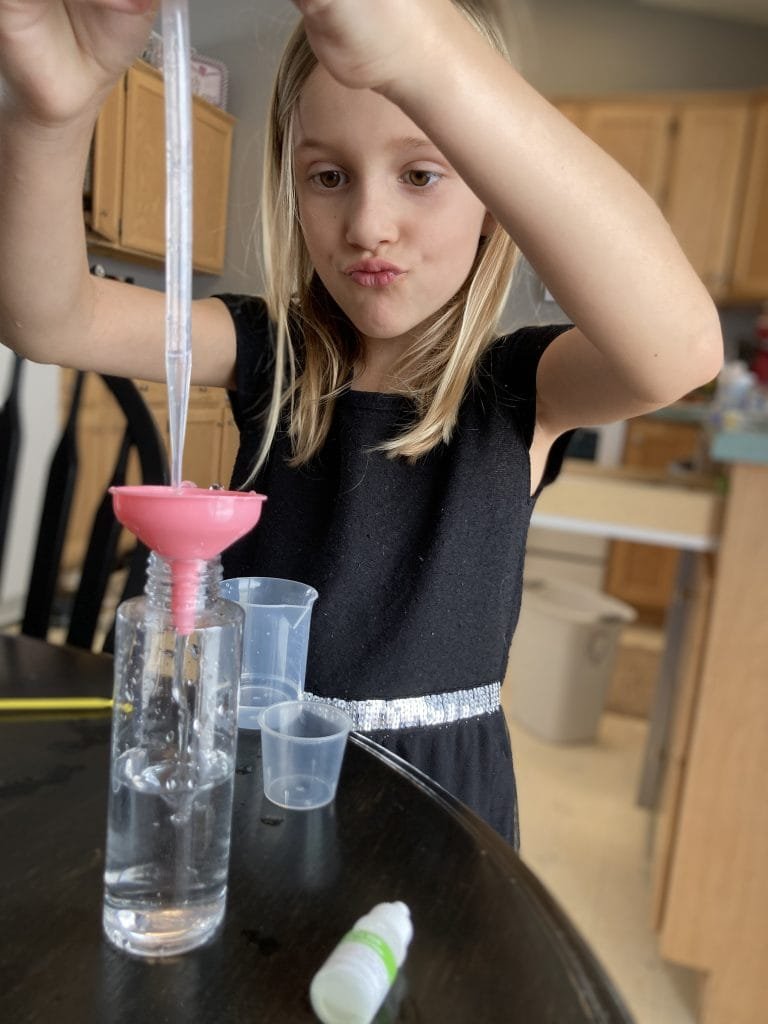 9.) When my babies were born I loved watching them grow and develop. Being there to watch each milestones brought much joy to my heart. These milestones included (but are not limited to) baby's first smile, first giggle, learning to clap, cutting a tooth, his/her first word, sitting up, learning to crawl, eating solid food, learning to walk, learning to use the potty, and learning to sit still during family prayer. It never occurred to me that milestones continue.
I LOVE being the teacher who celebrates the learning milestones! Some examples include watching them learn to read for the first time. Reading 8 difficult consecutive scripture verses perfectly, in 1st grade! Watching the pride light up her eyes as she receives 100% on a spelling test. Then pausing in that moment to do a party dance! Watching Jozlin finally master the long division algorithm. Experiencing Zaylee's giddy excitement when she learned numbers can be stacked and added together. Listening to a song played from memory. Being there to witness them discover new things about science.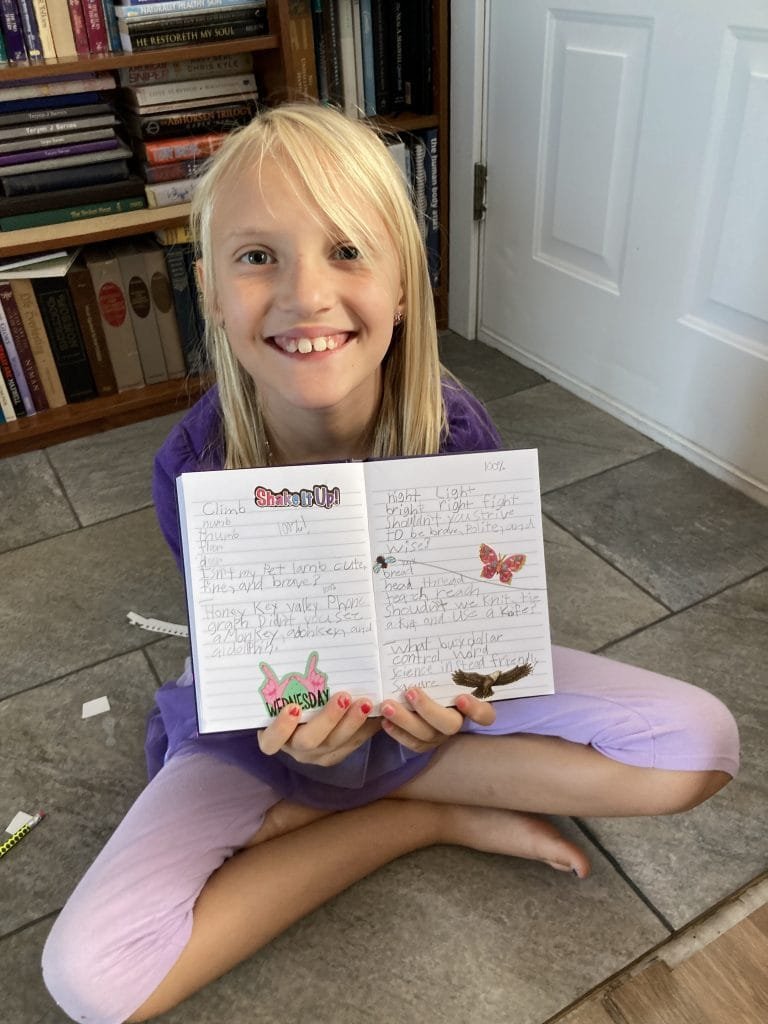 Words are truly insufficient… Suffice it to say I love being the teacher of my children.
10.) With the distribution of time spent, parental influence holds greater weight than peer influence. I don't know how this plays out in the long run. Seeing older students who homeschool gives me hope this will be significant.
Organizing these words to portray my love of homeschooling has been difficult yet extremely insightful. This exercise has brought why I homeschool into focus. We have loved this last year and a half. 
You now have my 10 reasons. I encourage you to take time to write down 10 reasons why you do what you do. Homeschool. Public School. Or perhaps 10 reasons you love being a parent. Be ready to find clarity and new insight!
💕 Terynn