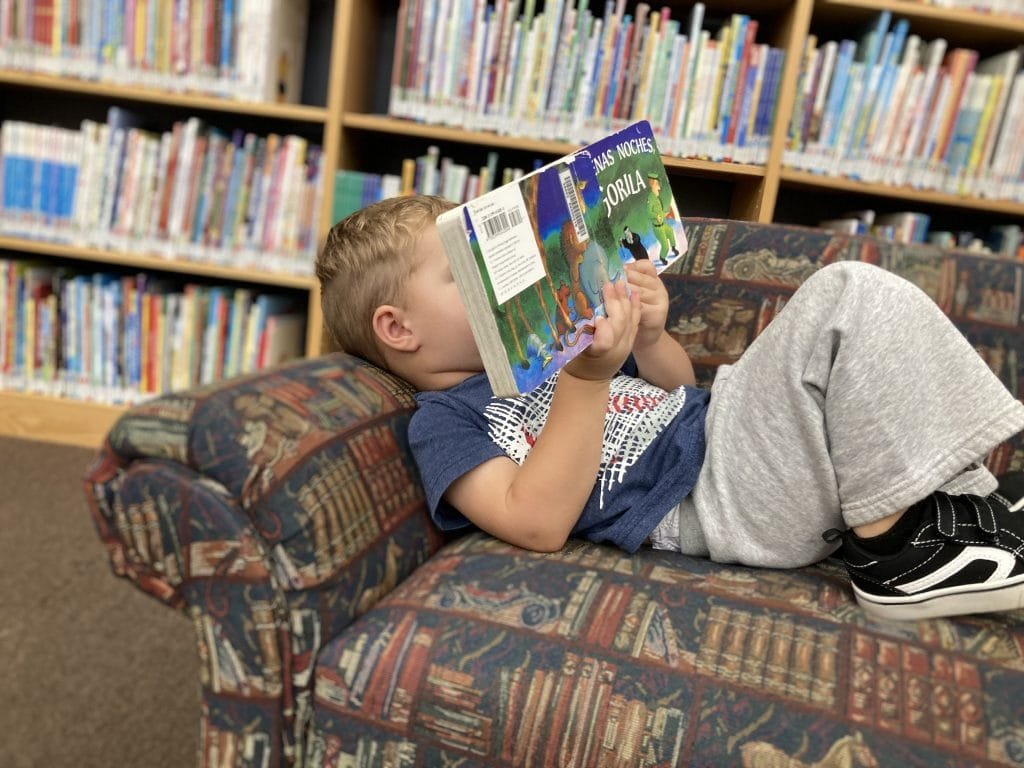 Five parts of our homeschool reading curriculum include:
1- Reading chapter books aloud as a family is amazing! The majority of the time we read a chapter at bedtime. When we are excited to learn what happens next in the book we tend to read more during the day. I keep a running list of these books but not of the other books we read.
2- Daily Individual Silent Reading. This is self led. My kids check out books on their library cards. They thoroughly enjoy reading the treasures they find. Thankfully getting the girls to read is not a chore. (Sometimes it is a chore to pull them away from their books 😂)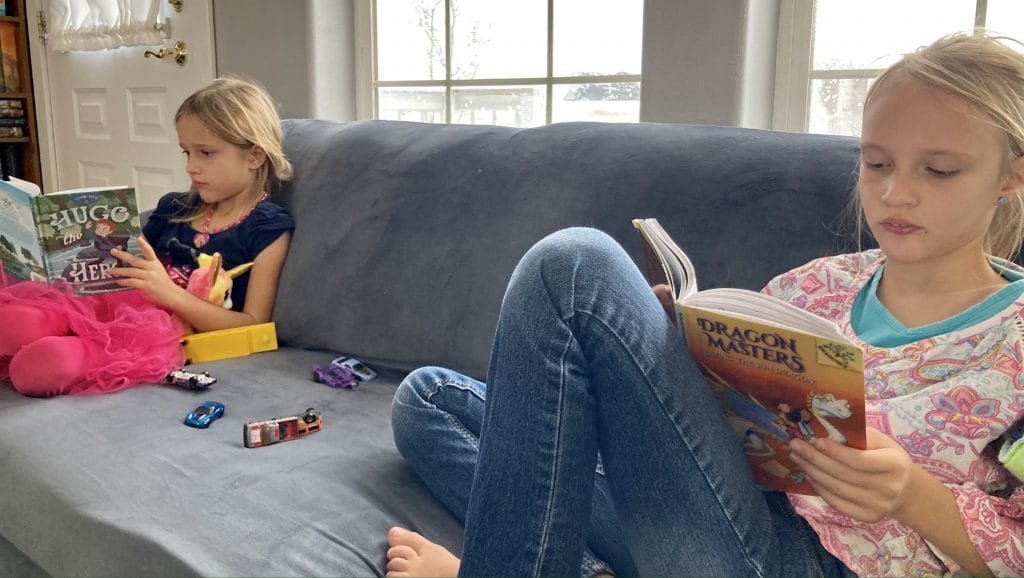 3- One-on-One Reading. Typically we read for 10-20 minutes a day in this book. Each book is carefully selected based on reading levels. We have found different methods that maximize our success: Zaylee and I take turns reading pages. Reading one paragraph at a time Jozlin and I switch back and forth.
Reading with each child during the school day is priceless and is definitely on the list of top five things I love about homeschooling! Reading one on one happens in the morning when we are fresh and at our best. There is nothing like holding my sweet child, experiencing her learn and grow right before my eyes!
4- On a daily basis there are moments when everyone needs the teacher at the EXACT same time. Anyone who knows me is aware that I am not a multitasker… So when this happens, I have learned to give the girls the option to read to Marshall while they wait. This is a win win situation! Marshall loves it, reading skills are improved, and the teacher is able to stay sane!
5 – Last, but definitely not least, studying the word of God. Daily Family scripture study & our newest endeavor is 30 minutes of morning personal scripture study. In the morning, when the girls are flying through their work, VERY concerned with who will finish first, my stress begins to rise. It is in these moments that we pause for personal scripture study. Reading, studying, and pondering the word of God brings stillness and peace into our hearts and home.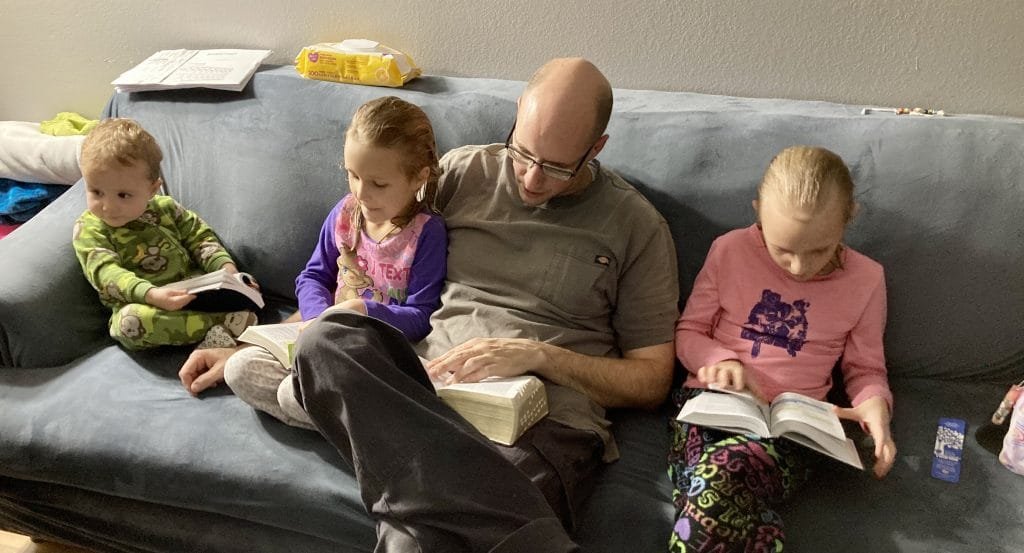 I Opened A Book 
by Julia Donaldson
I opened a book and in I strode
Now nobody can find me.
I've left my chair, my house, my road,
My town, and my world behind me.
I'm wearing the cloak, 
I've slipped on the ring,
I've swallowed the magic potion.
I've fought with a dragon, 
dined with a king
And dived in a bottomless ocean.
I opened a book and made some friends.
I shared their tears and laughter
And followed their road 
with its bumps and bends
To the happily ever after.
I finished my book and out I came.
The cloak can no longer hide me.
My chair and my house are just the same,
But I have a book inside me.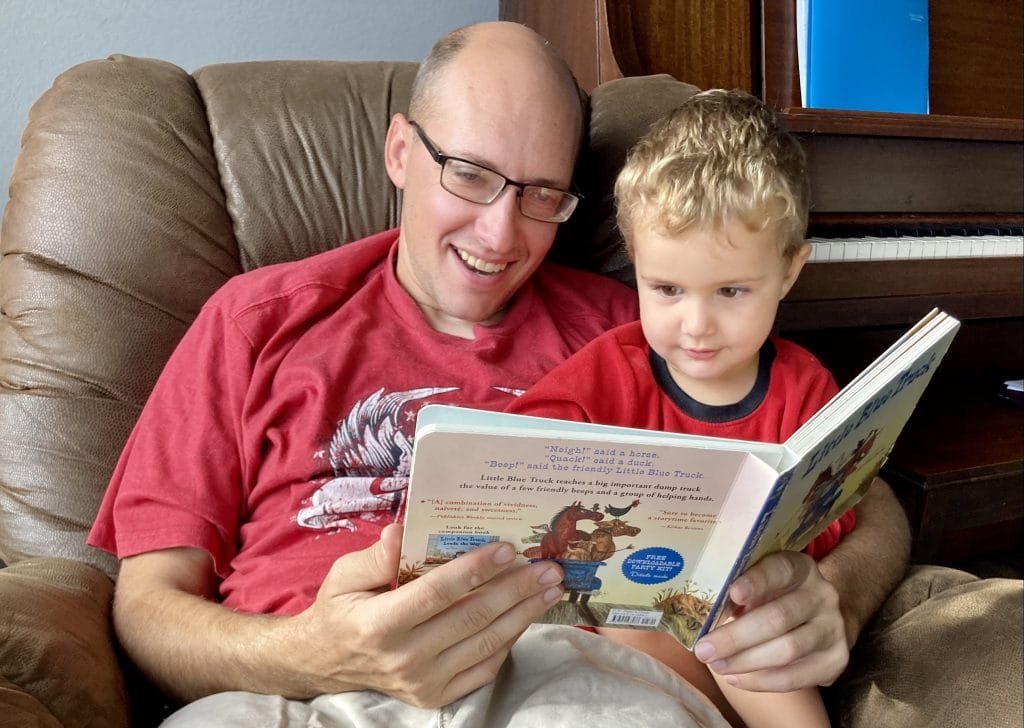 💕 Terynn