One magical thing I love about parenthood is reading books to my children! I love sharing stories with them! By reading one chapter a night we completed 18 books over the course of a year (Aug 2020 – Aug 2021).
Reading is a beautiful thing! Reading together is powerful! Reading increases creativity and provides an opportunity to paint a vivid picture of stories in your mind. Reading increases fluency and overall intelligence!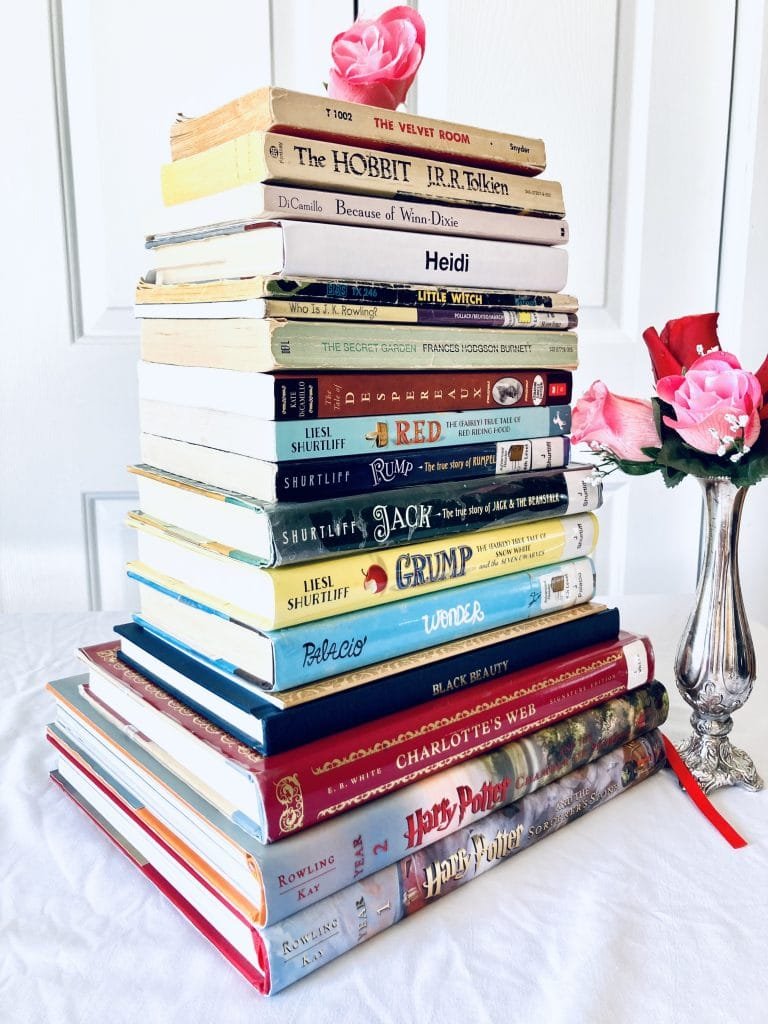 When I took this picture I paused to give thanks for all the pages read and the moments spent together! This pile of books is a testament that perseverance and diligent effort does pay off.
After completing a book we watch the movie. This is an excellent opportunity to compare and contrast. It is fun to hear which differences the girls notice. I was surprised how often they prefer the book over the movie.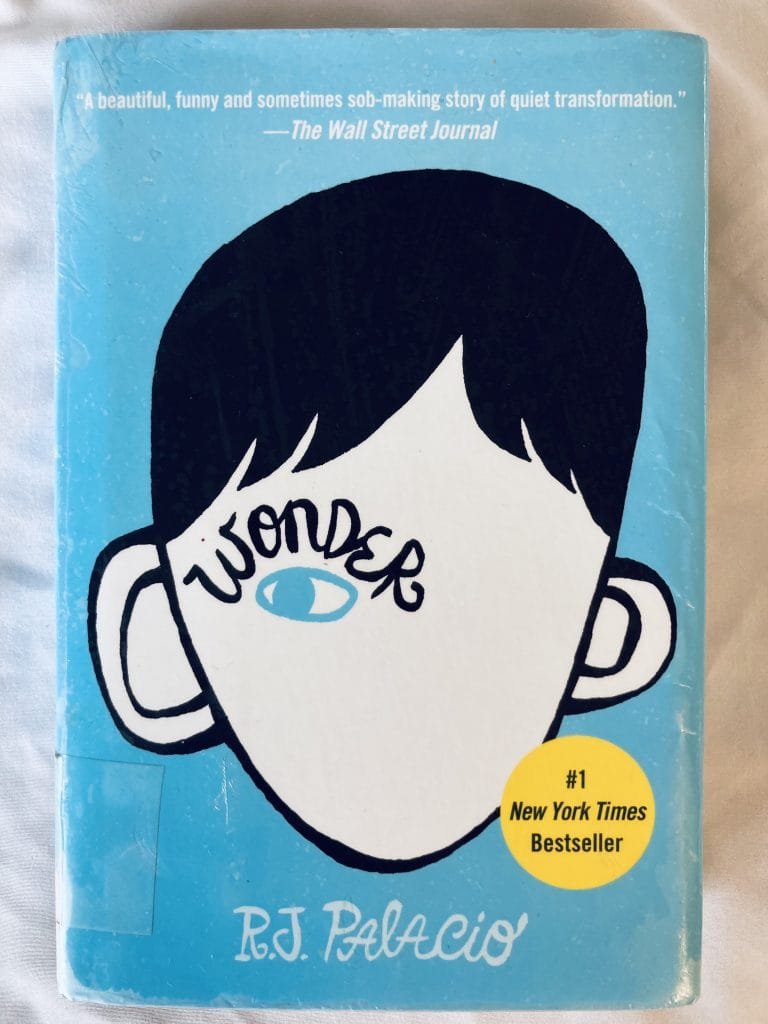 Wonder by R.J. Palacio
This is a story about a 10-year-old boy named August Pullman, who has a facial anomaly. This book helps see inside the thoughts and feelings of someone who may seem very different. It is a powerful way to teach your children to be kind to everyone!
We kicked the year off reading this book alongside some homeschool friends. The girls and I loved this book! We then watched the movie with our friends. The girls say they prefer the book.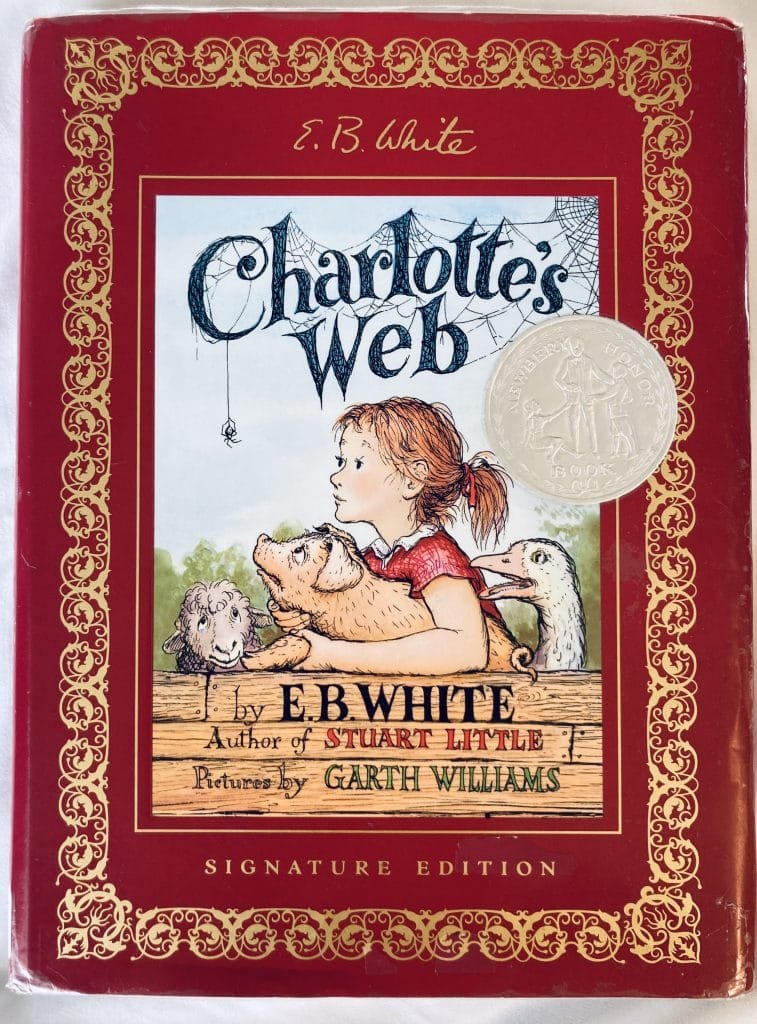 Charlottes Web by E.B. White
The classic story about a pig named Wilbur and his friendship with a barn spider named Charlotte. When the farmer threatens to turn Wilbur into bacon, Charlotte writes messages in her web praising Wilber. Wilber then became a famous pig!
Growing up, I remember watching the movie from 1973. This was the first time I had read the book. We started reading a paperback copy but ended up reading a full-size color illustrated book. I highly recommend the color version! We loved the book and enjoyed the 2006 movie.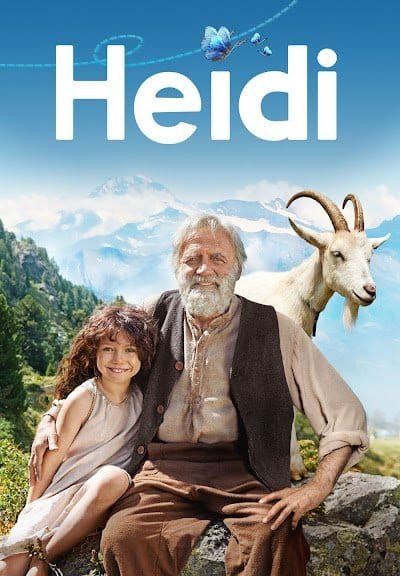 Heidi by Johanna Spyri
Heidi is a story about an orphan girl sent to live at the top of a mountain, in the Swiss Alps, with her hermit grandfather. This is a charming story where hearts are softened and relationships are built. This is a classic for a reason.
I highly recommend reading the full unabridged version that can be read HERE for free. The full version reinforces belief in the goodness of God, and takes us back to a time when God was the center of the majority of homes and high moral standards were the norm. I love this book and plan to read it again! The movie (pictured above) was excellent!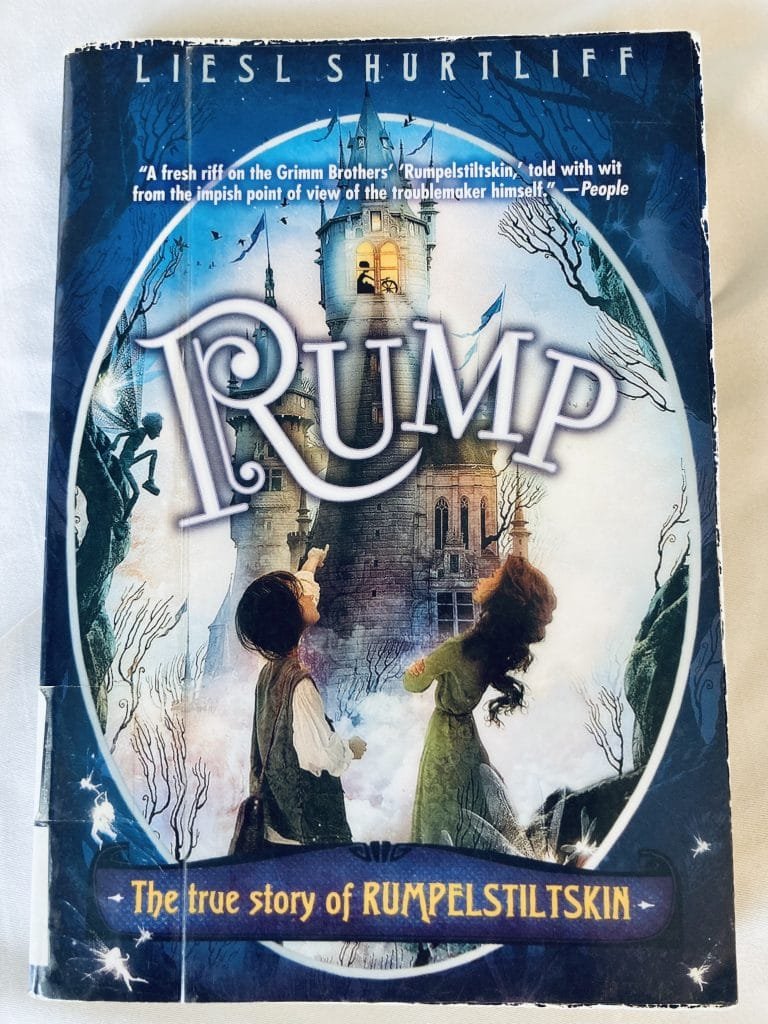 Rump by Liesl Shurtliff
Liesl works magic in this "fairly true tale" of Rumplestiltskin. My girls and I were totally captivated by this fairytale.
There is no movie but when the book ended my girls were excited to read Liesl Shurtliff's other 3 books. She is a FANTASTIC story teller!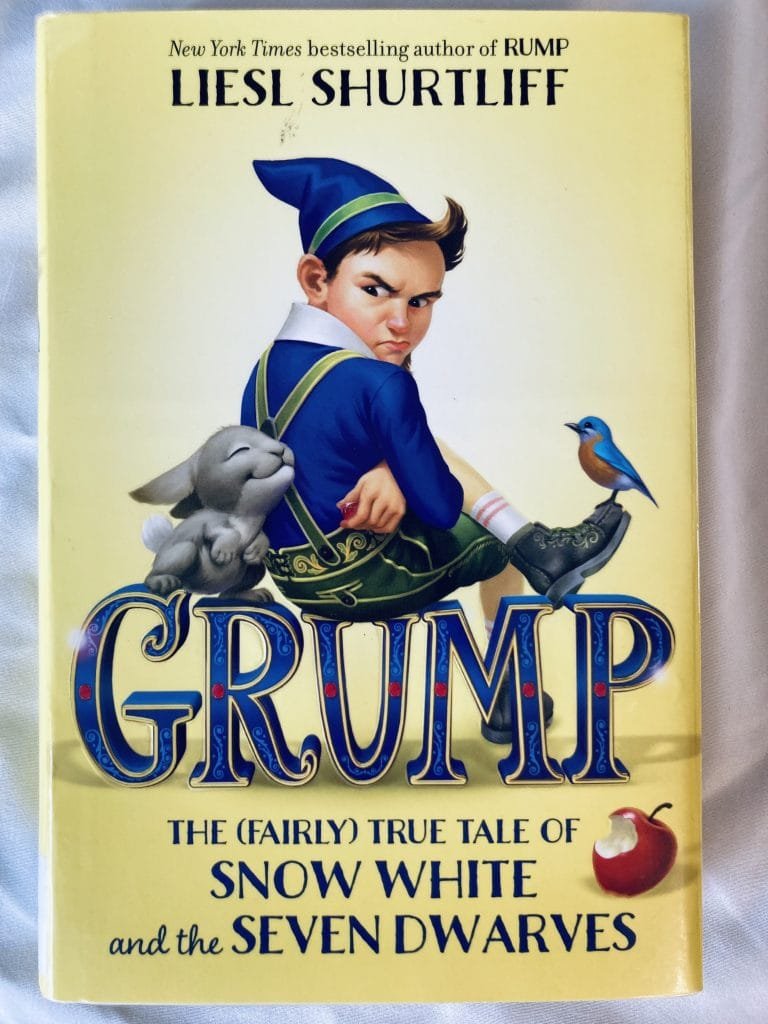 Grump by Liesl Shurtliff
The "fairly true tale" of Snow White and the 7 Dwarves is a captivating fun twist on the classic story of Snow White.
This was Jozlin's favorite of the "fairly true tales". We highly recommend this book!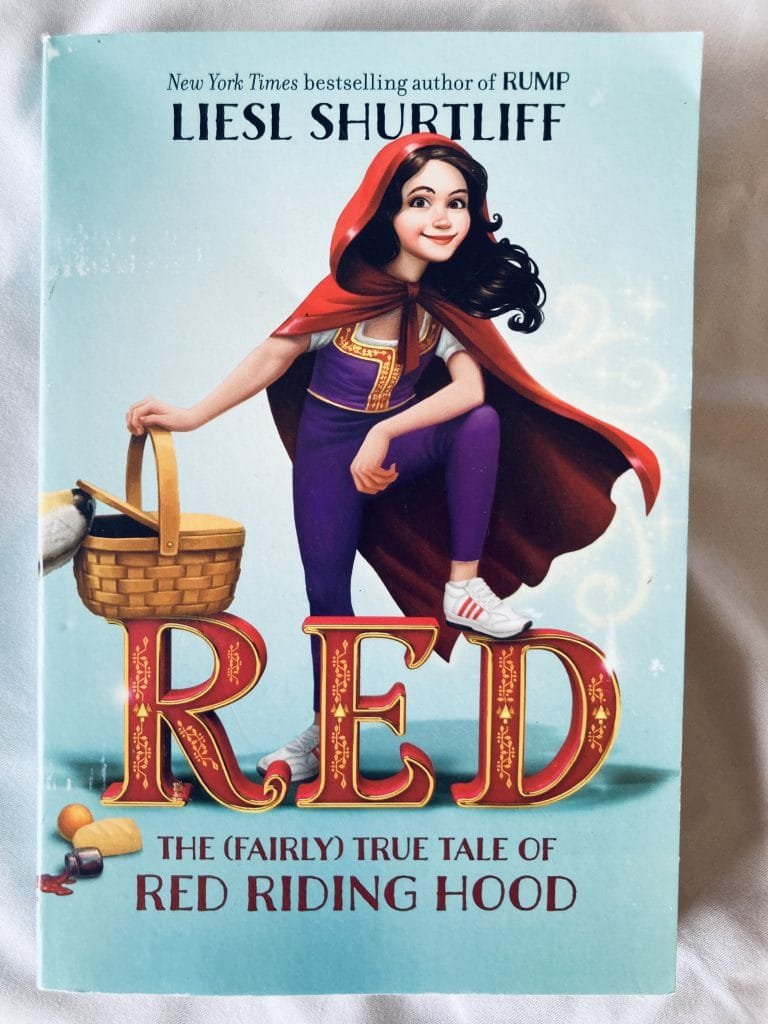 Red by Liesl Shurtliff 
Weaving a masterful story of Little Red Riding Hood, Liesl creates a magical world. This is the "fairly true tale" of Little Red Riding Hood. Red made an appearance in the book Rump, this book is her story.
This was Zaylee's favorite book by Liesl Shurtliff. Being easy and fun to read aloud, we highly recommend reading this book together as a family!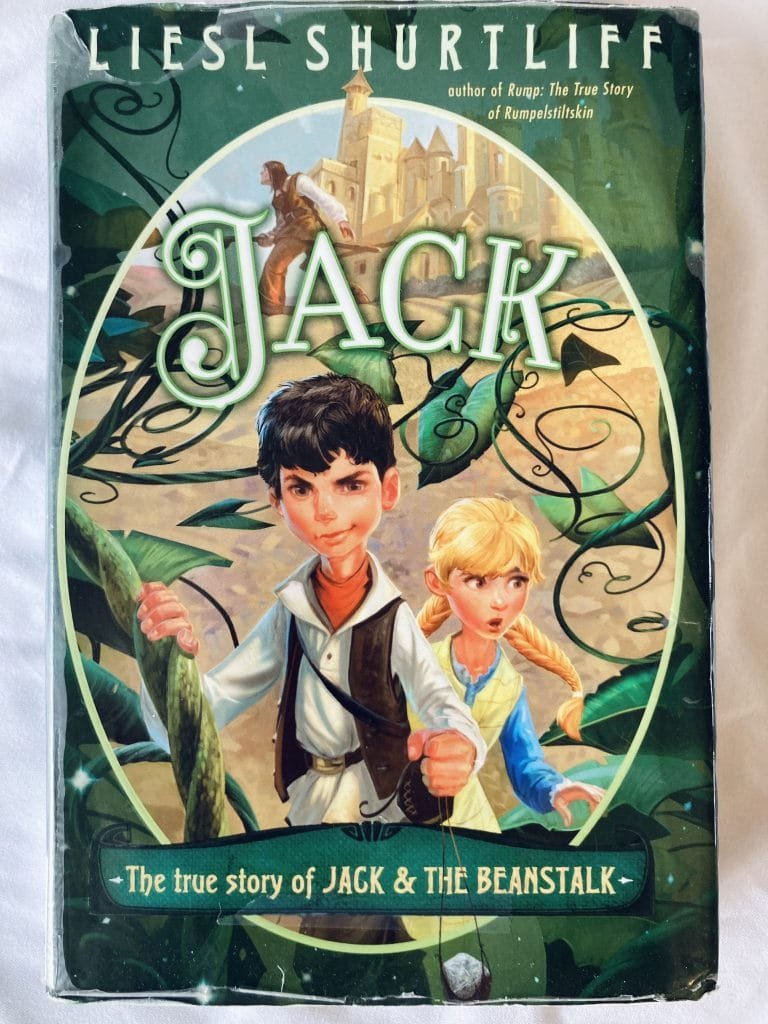 Jack by Liesl Shurtliff
The "fairly true tale" of Jack and the beanstalk. When giants turn up in the neighbor's cabbage patch, Jack is thrilled! Jack chased the giants to a land beyond the clouds, with his little sister, Annabella, in tow.
This story kept us on the edge of our seat. No movie. However with the quality of story telling in these books we simply enjoyed reading together! (all four of her fairly true tales books are on my RE-read aloud list!)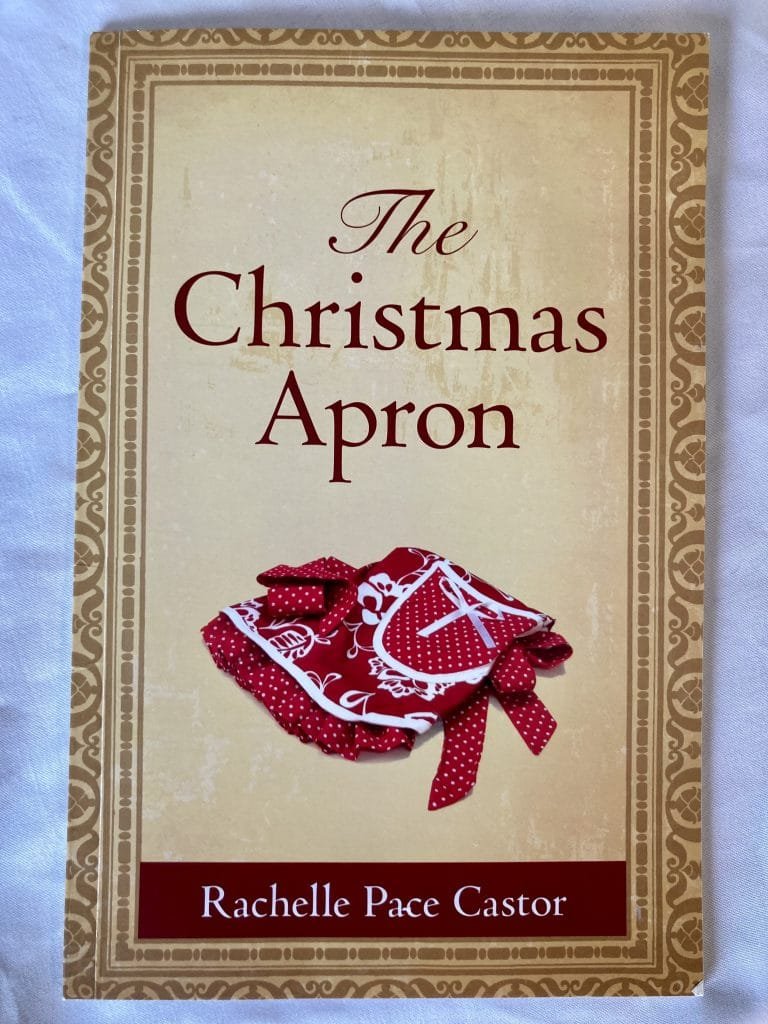 The Christmas Apron by Rachelle Pace Castor
This is a short story… a total of 27 pages. Our hearts were filled with the spirit of Christmas as we read this wonderful story. It takes place during during World War II, with all the shortages, this heartwarming tale tells the story of a family, their traditions, and a selfless act.
We LOVED reading the Christmas Apron! The movie was pretty good. Some details were different in the movie. We all preferred the book.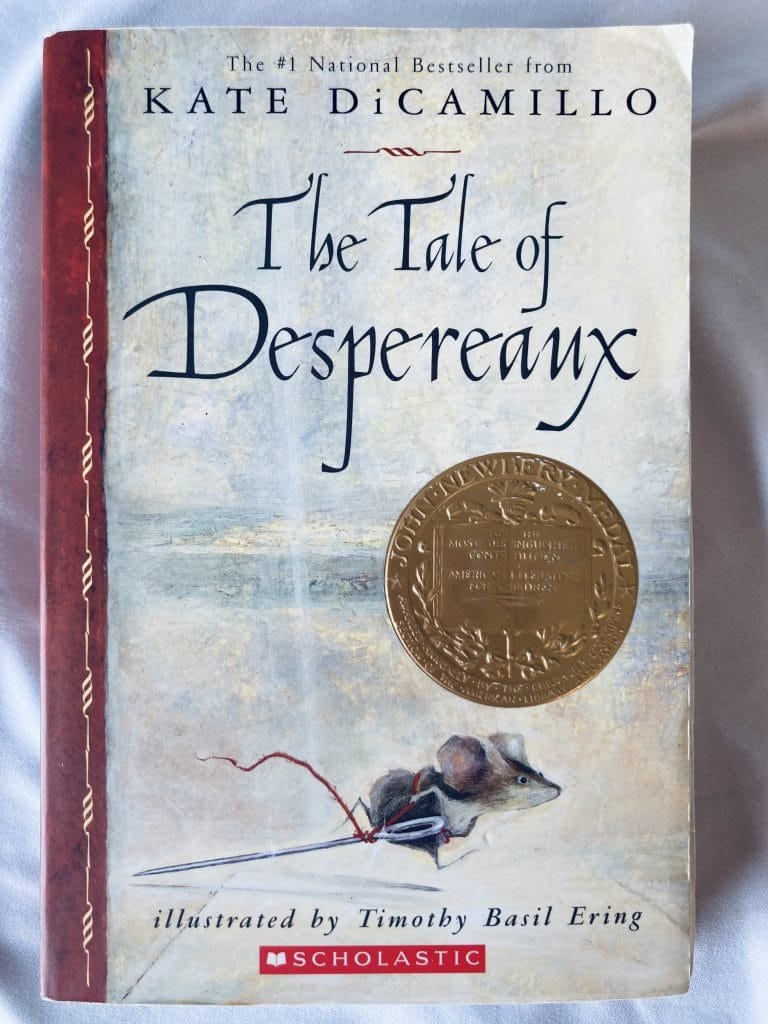 Desperux by Kate DiCamillo
The main plot follows the adventures of a mouse named Despereaux Tilling, as he sets out on his quest to rescue a beautiful human princess from rats.
I have seen this book recommended all over the internet and since it was already on my shelf we read it… This book, in my opinion, was STRANGE. I would NOT read this book again and in turn I do NOT recommend it to anyone.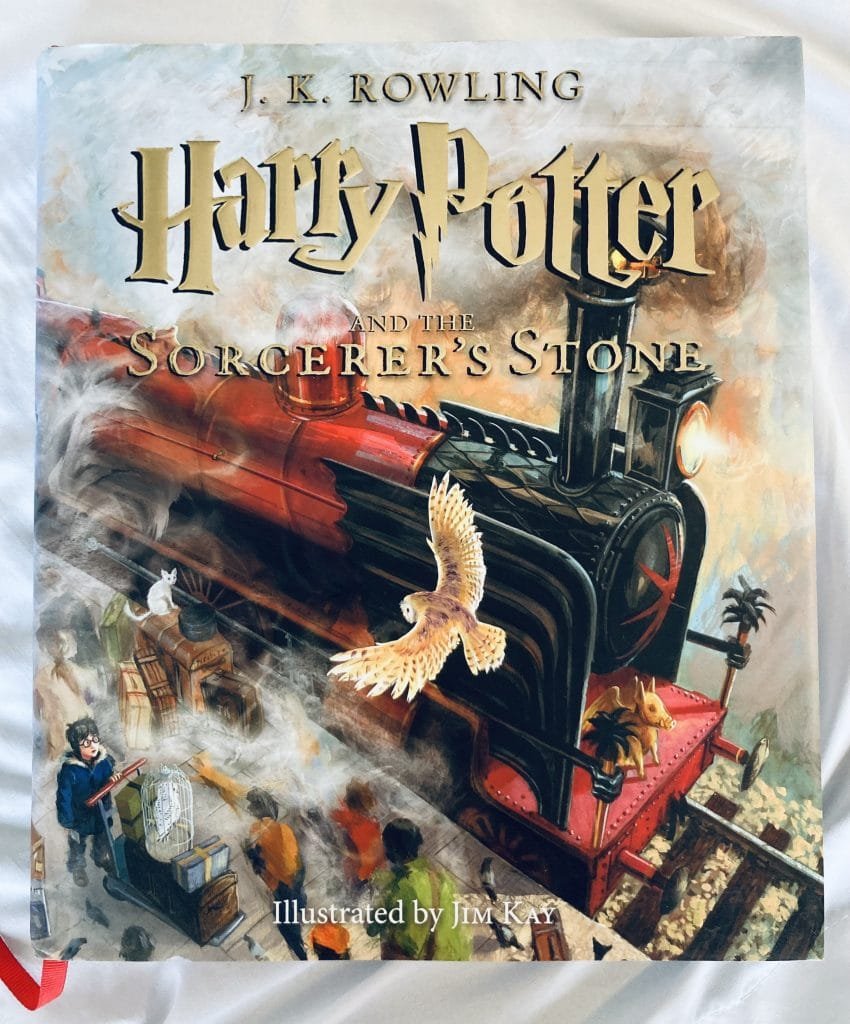 Harry Potter and the Sorcerer's Stone by J.K. Rowling
The magical adventures of Harry Potter at Hogwarts school of witchcraft and wizardry were the books that ignited my love of reading. These books have been on my "read aloud" list since Jozlin was born, 9 years ago. The girls are finally old enough to sit and enjoy these long chapters.
We read the version illustrated by Jim Kay. Being the original British text, I found myself stopping to define words that don't exist in our American vocabulary. This foreign lingo added a little more depth to our reading experience. Note: Zaylee, age 6 claimed the illustration of the 3 headed dog was a little too scary. Therefore she preferred the movie.
We enjoyed watching the movie after reading this book. The girls enjoyed comparing the book to the movie, discovering differences (there are MANY), and discussing which they preferred.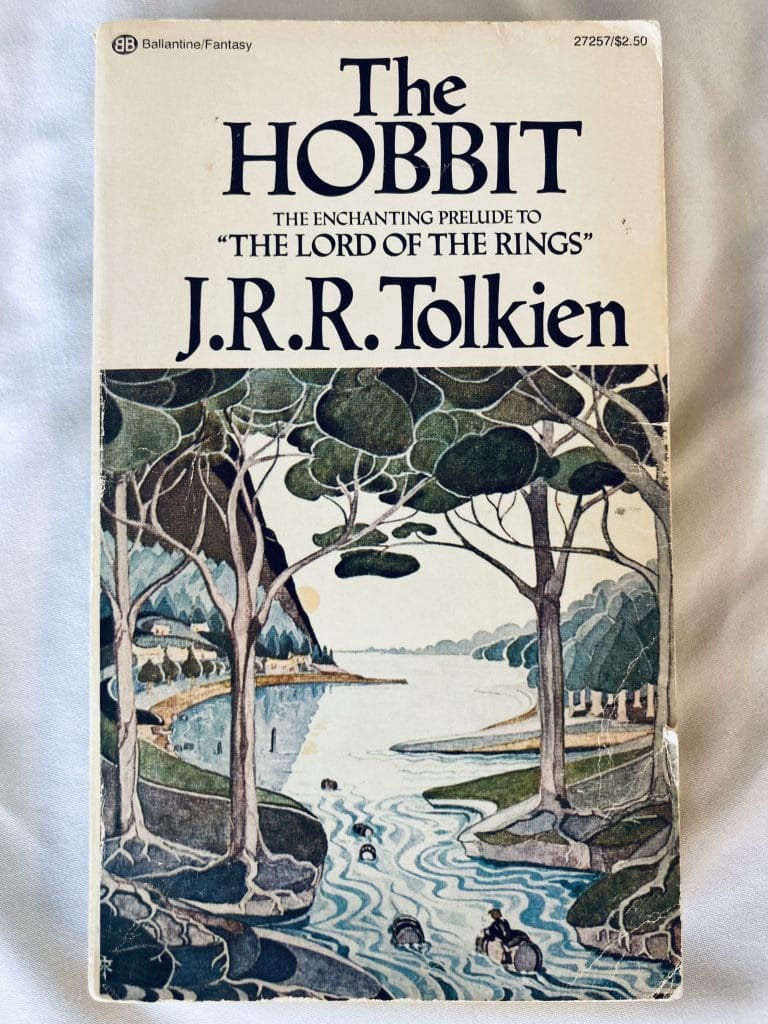 The Hobbit by J.R.R Tolkien
Bilbo Baggins, of Bag End, goes there and back again facing goblins, riddles in the dark, elves, and a dragon along the way. A definite classic.
As soon as we finished Harry Potter #1 Tony wanted to show the girls the superiority of Tolkien's literary masterpiece. My husband is an expert when it comes to making a story come alive as he reads it aloud. He uses amazing voices and is very talented. If he would cater to my desires he would read every book aloud so I could sit with the kids and listen. He also decided to do something special. Hollywood produced 3 movies from this little 287 page book. He masterfully broke the movies down into episodes. After each chapter read we watched an "episode" of the Hobbit. It was pretty amazing! I wish I had written down the details of the breakdown in order to share here. One day I will sit Tony down and make him repeat the process. At that point I will take careful notes. 😊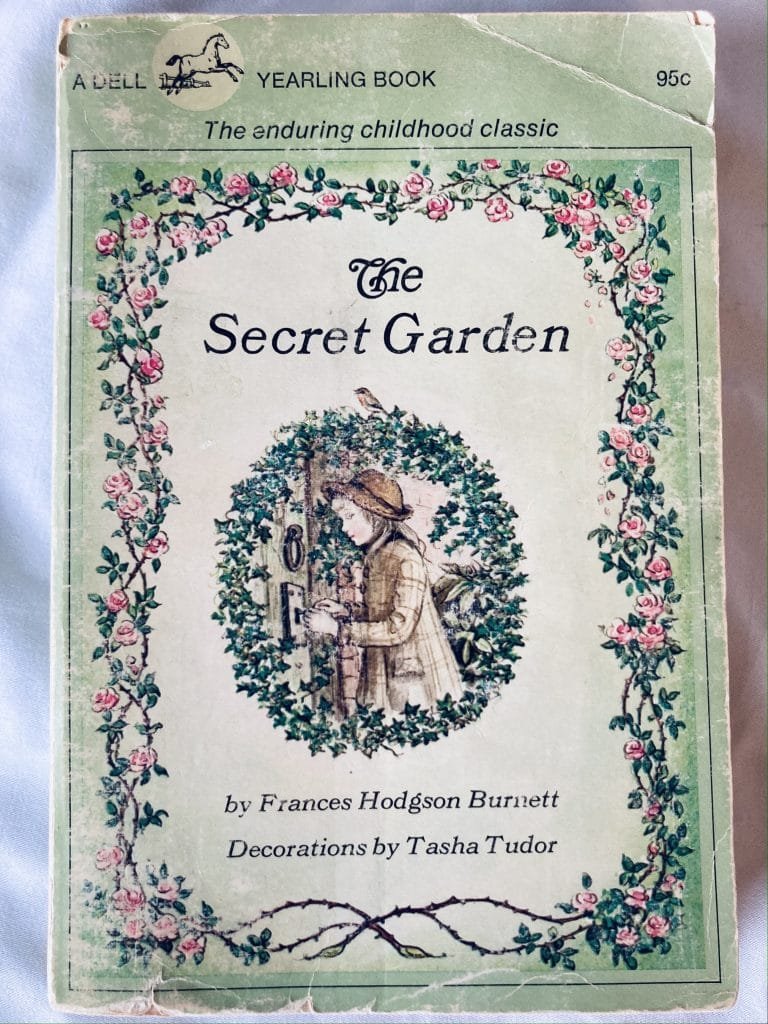 The Secret Garden by Frances Hodgson Burnett
The story of the secret garden is a magical story. An orphaned, Mary Lennox, moves into a huge estate with her uncle. She learns how to play, find joy in living, and appreciate the world around her.
This is a heartwarming story that we all thoroughly enjoyed! I had watched the movie countless times but never before had read the book. We loved the book and the movie! We enjoyed comparing and contrasting the two.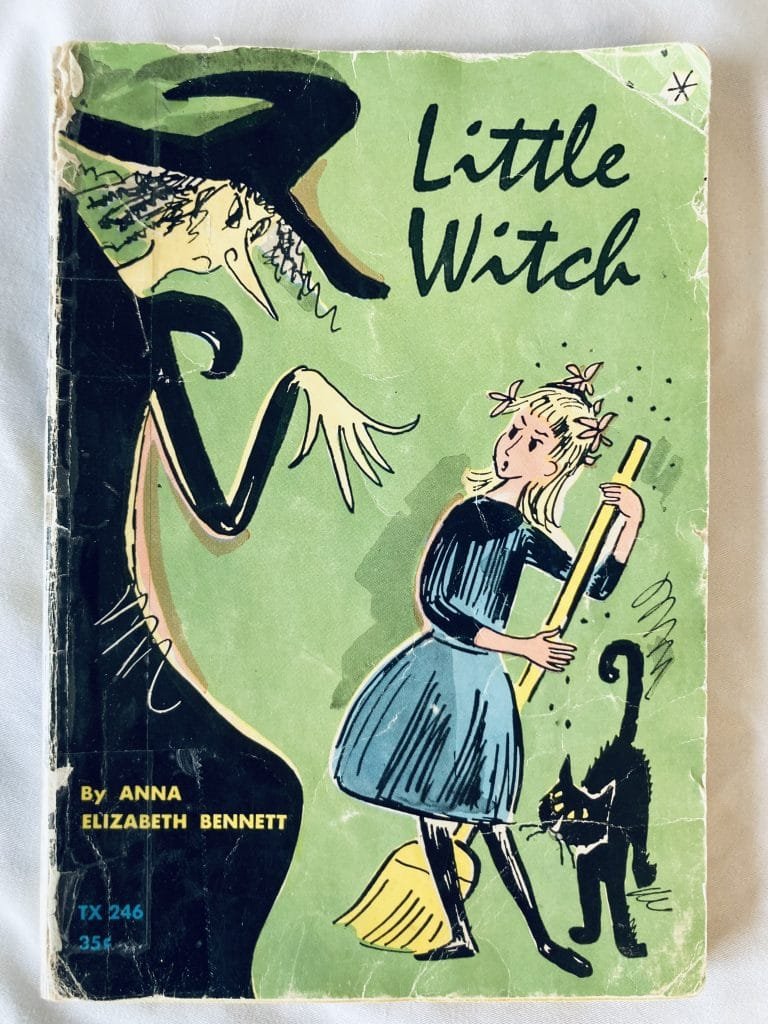 Little Witch by Anna Elizabeth Bennett
'Before you can say "Black Spell Brew," Madame Snickasnee turns the boys and girls into potted plants. Will Minx, her daughter be next – just because she wants to go to school? Or will Mrs. Sputter, president of the PTA and Mr Beanpot, the town's detective save the day?'
This is a charming little book about Minx was a fun little fairy tale that made us laugh. We were lucky to find this in my Aunt's personal library.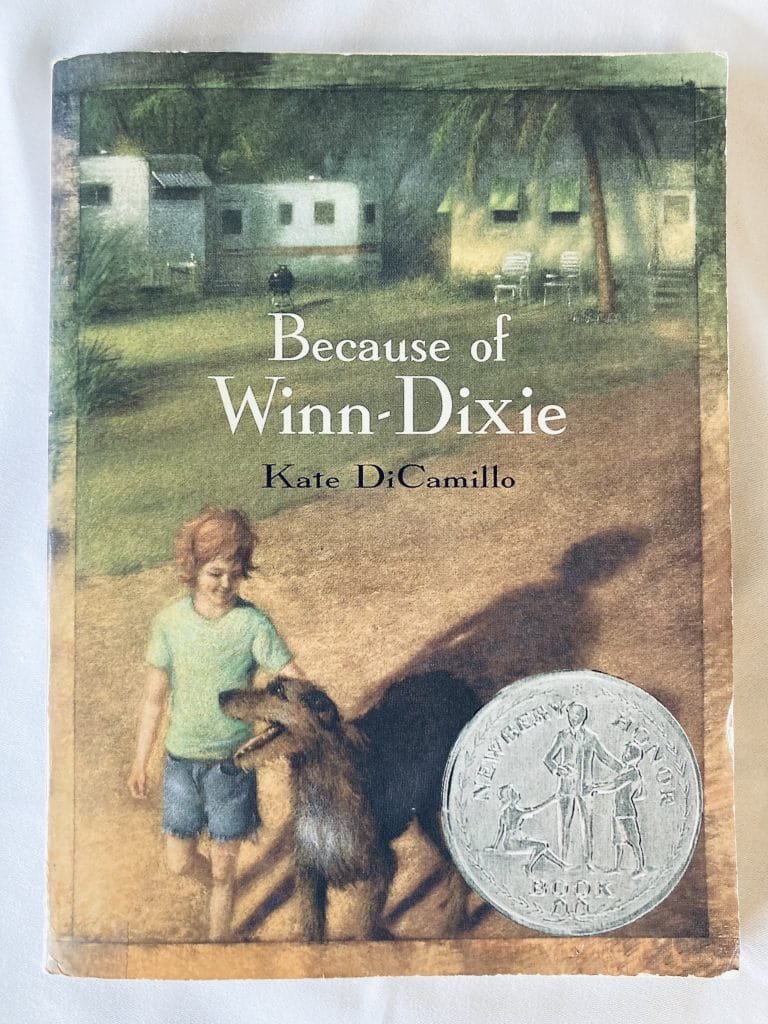 Because of Winn Dixie by Kate DiCamillo
Opal is a young 10 year old girl who moved to a new town with her dad. She found a stray dog, named Winn Dixie, who helps her to make friends. This book allowed us to see inside the head of Opal, who feels abandoned by her mother.
This book promoted a lot of gratitude for our solid family situation. It is a fun easy read.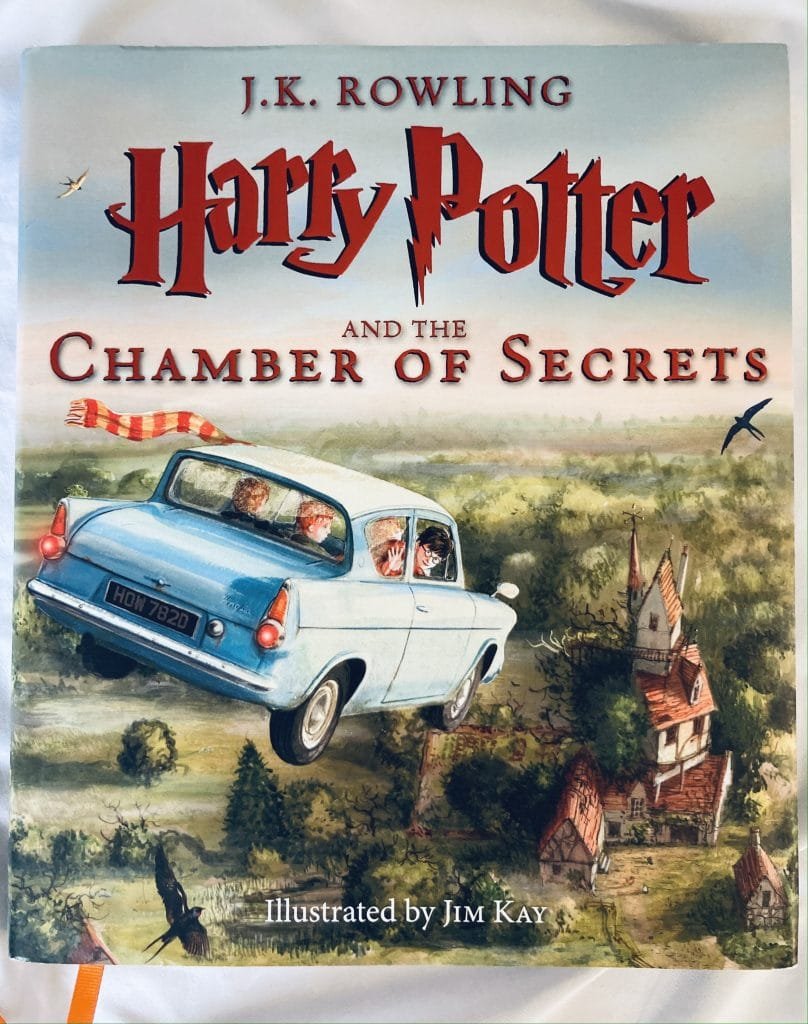 Harry Potter and the Chamber of Secrets by J.K. Rowling
Continuing the story of Harry Potter. This book is about Harry Potter's second year at Hogwarts.
Once again we read the illustrated version by Jim Kay. I like reading the illustrated version because it adds a visual dimension to the story. Once again the British lingo adds depth to our reading experience.
When the last page was read and the book was closed, the girls were begging to begin book 3. We are spreading the 7 Harry Potter books + The Cursed Child out over time. The books get progressively longer and increase in maturity level throughout the series. Reading 2 of these books this year was just right.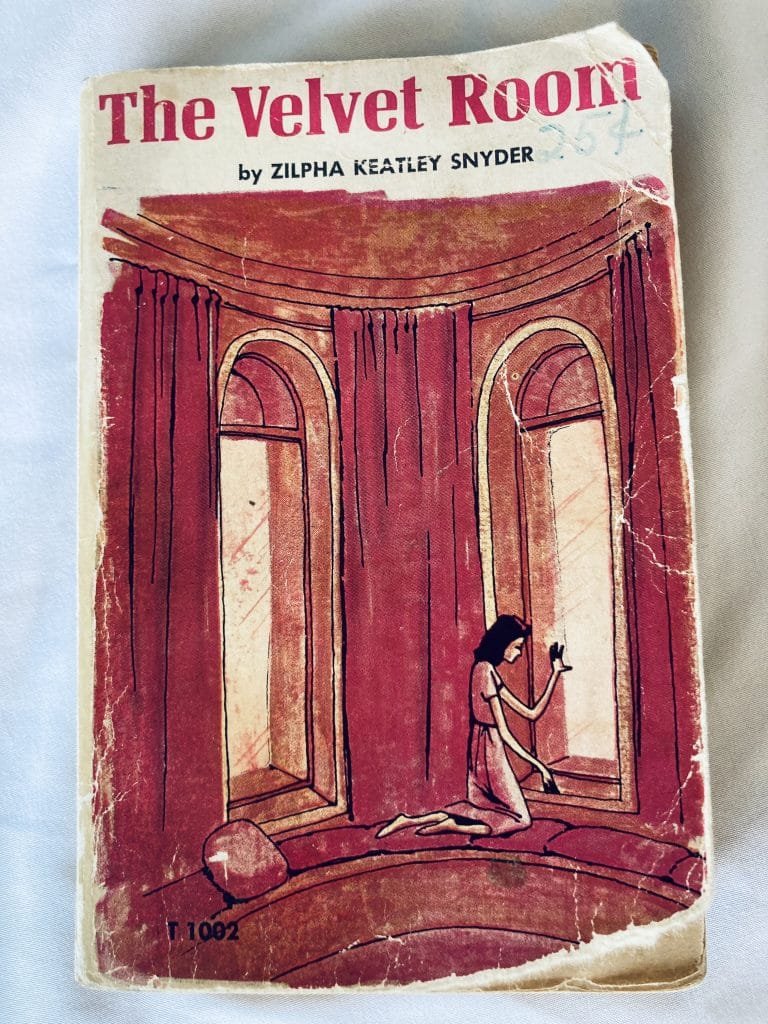 The Velvet Room by Zilpha Keatley Snyder
'Why does everyone warn Robin to stay away from the old house? "Something bad lives there," the women in the village tell her. "It's the Ghost of the Palms!" But Robin has found a beautiful and secret hiding place in the deserted mansion. And nothing – not even a wailing ghost – is going to frighten her away from the Velvet Room.'
We also borrowed this amazing gem from my Aunt's library. This book was full of mystery and started some great discussions. Near the end of the book, Robin has to make a hard decision. It was fun to pause and discuss the different options and consequences connected to the choices. I am finding we LOVE old books! I like the real problems that arise in these books and what we learn from them.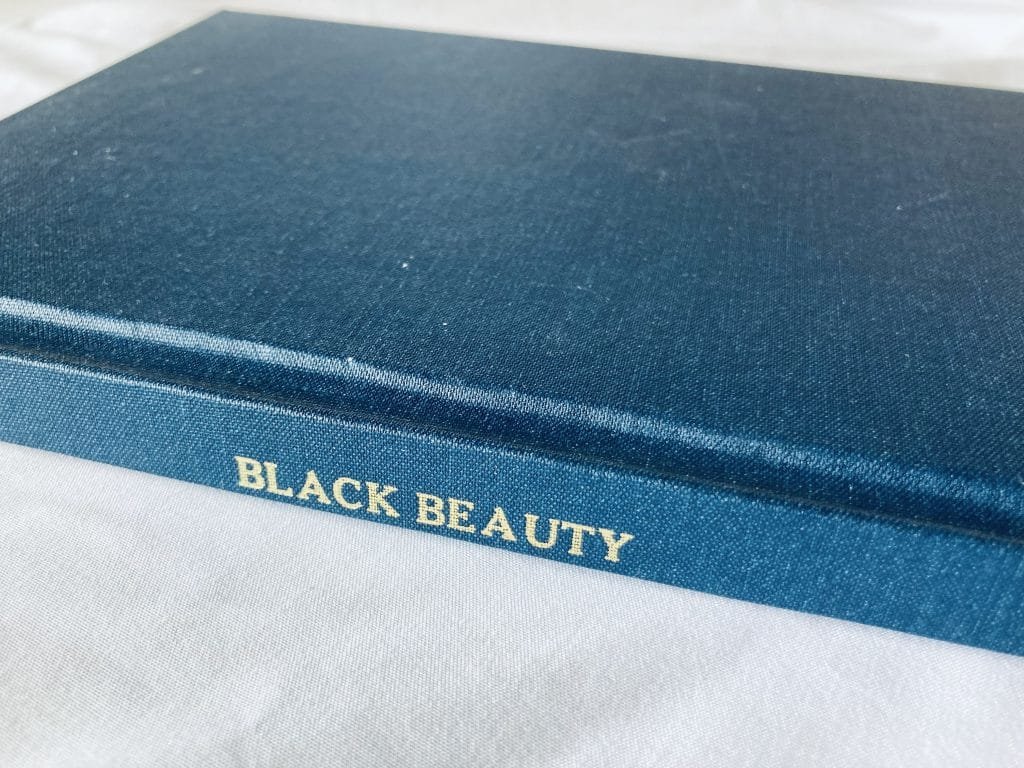 Black Beauty by Anna Sewell
This book is a classic! The story follows the life of the horse Black Beauty, who narrates the story.
I found myself stumbling a lot while reading this book aloud. Despite my imperfect reading, the girls soaked up every detail. We all enjoyed this story. We followed up by watching the 2020 Disney Black Beauty. The movie was very different from the book. In the end, this was the only movie we preferred over the book.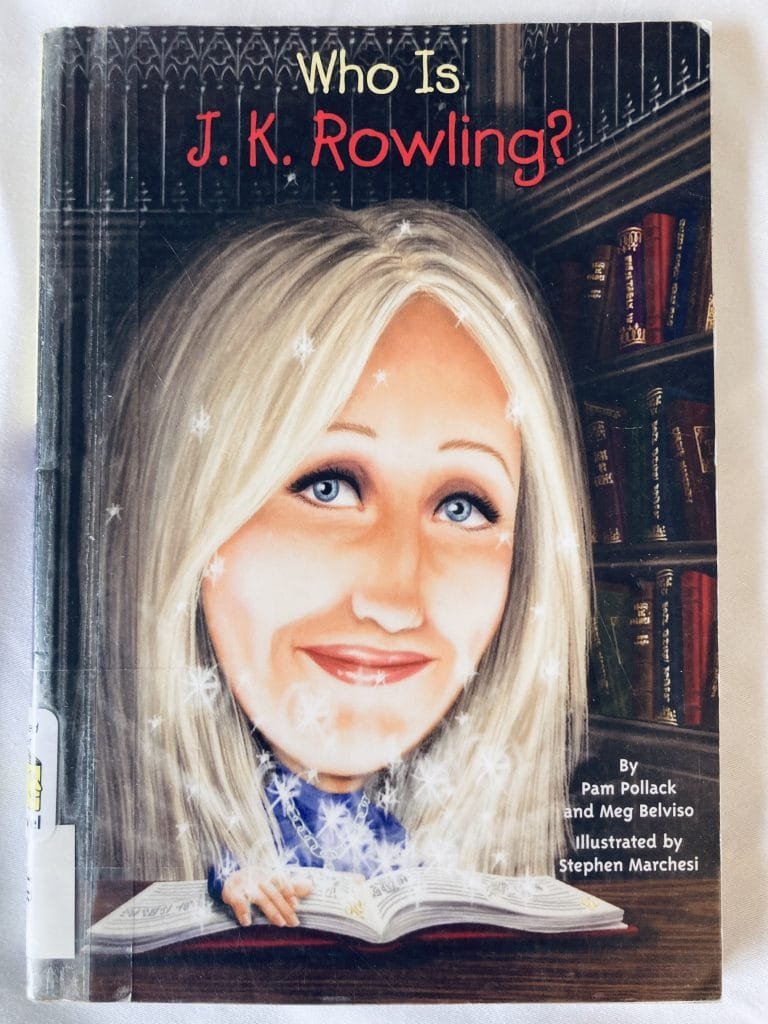 Who is J.K. Rowling by Pam Pollack and Meg Belviso
This was a cute little fact book about the author J.K. Rowling. It explains the origin of Harry Potter and a brief overview of J.K. Rowling's story. We read it in preparation to read Harry Potter #3 on the first day of school August 2021.
****************
What books do you recommend reading as a family? Please share in the comments below! We are always looking for good books to add to our read aloud list.
💕 Terynn