In the month prior to the start of our Homeschool, one specific question was on my mind, "What is my Homeschool Mission Statement?" There would be days when life would be HARD!!! I knew I needed a mission statement to successfully make it through the school year.
A mission statement is a concise explanation of the purpose and states the core intention of an organization.
I wanted a statement to help ME remember the core intention and reason why I am homeschooling. I knew diving into homeschooling was NOT going to be easy. I didn't want to get lost in the day to day demands and emotions that would surely come. I made it a matter of prayer. With effort and many rough drafts a mission statement was created and posted above my stove to remind me of our purpose.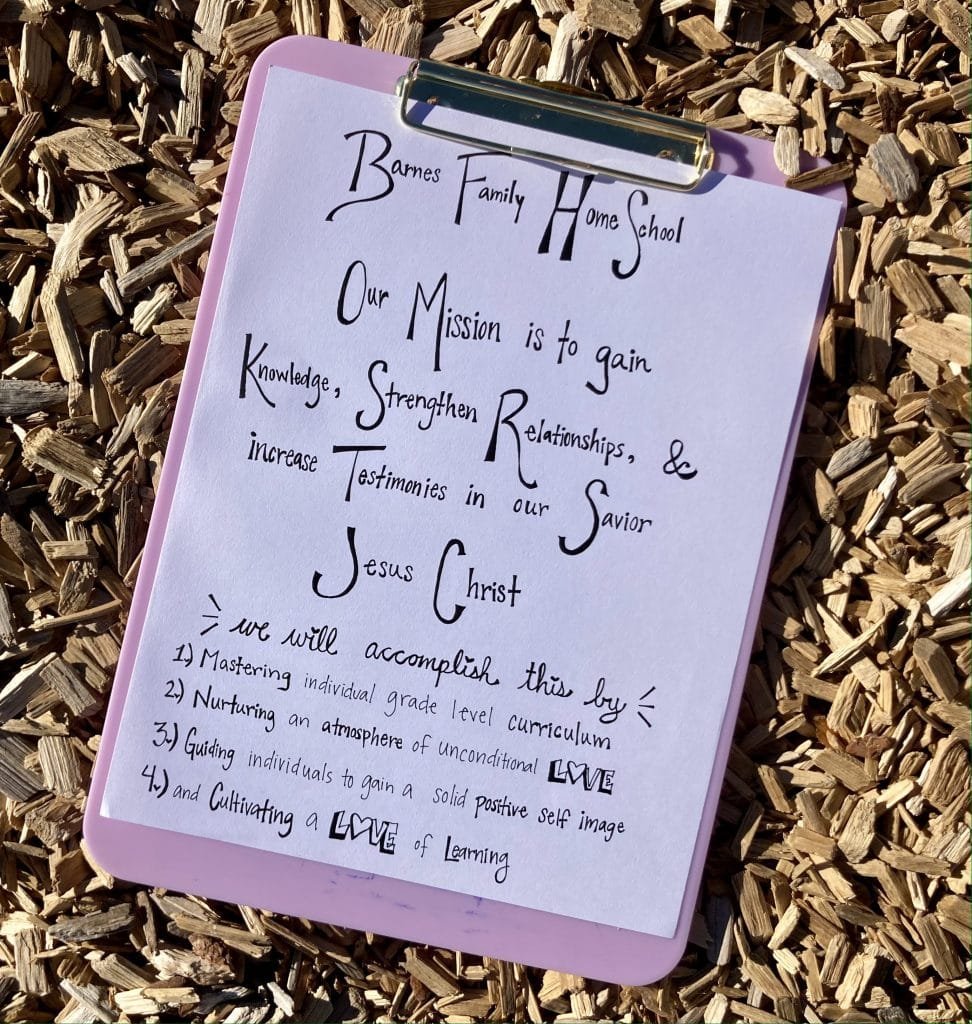 Barnes Family Homeschool
Our mission is to gain knowledge, strengthen relationships, and increase testimonies in our Savior Jesus Christ.
We will do this by:
1.) Mastering individual grade level curriculum
2.) Nurturing an atmosphere of unconditional love
3.) Guiding individuals to gain a solid positive self image
4.) And Cultivate a love of learning
I highly recommend creating your own mission statement. Whether it be a Homeschool Mission Statement, a Family Mission Statement, or a Life Mission Statement. Dig through all the rubble of life and come to understand your core intention and purpose. A mission statement helps solidify resolve to overcome all obstacles sure to come, and it will help retain focus on the end goal.
💕Terynn