This year, Jozlin is learning cursive. To her it's an exciting secret code.
Jozlin says, "I love learning to write cursive because it is beautiful, it strengthens and exercises my hand, and it teaches me to read better."
Cursive is now the coveted subject in the Barnes Family Homeschool. Zaylee flew through level 1 handwriting, is currently working to finish level 2, so she can begin learning cursive next year.
Learning cursive is beneficial and important. We incorporate handwriting and cursive into our homeschool curriculum. It would be wise for parents everywhere to teach children cursive.
6 reasons to consider teaching cursive:
1.) Cursive improves letter formation and neatness in handwriting.
2.) Cursive boosts cognitive development and helps to connect the left and right hemispheres of the brain. It helps students with learning disabilities like dyslexia. Cursive refines hand-brain coordination and fine motor movement.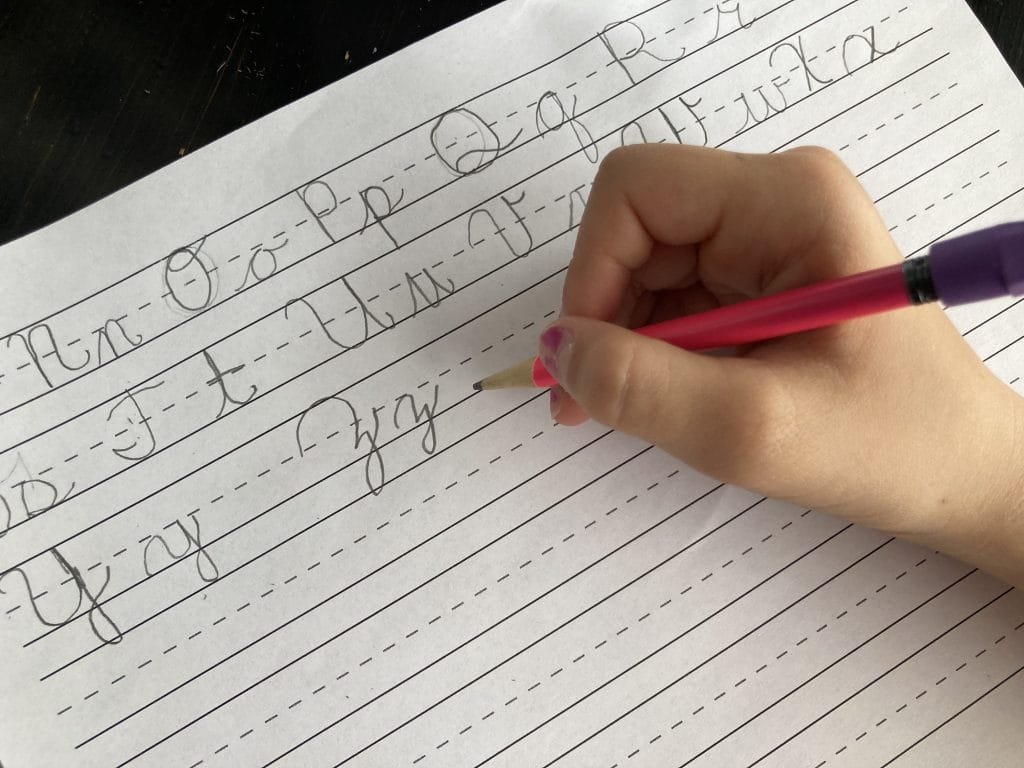 3.) Teaching cursive is not time consuming. As with everything, consistent instruction and practice enables children to quickly become proficient.
We use and love Handwriting Workbooks from Good and the Beautiful. One lesson takes approximately 5-15 minutes. We typically complete 1 page a day during the school year. Note: Cursive begins in Level 3.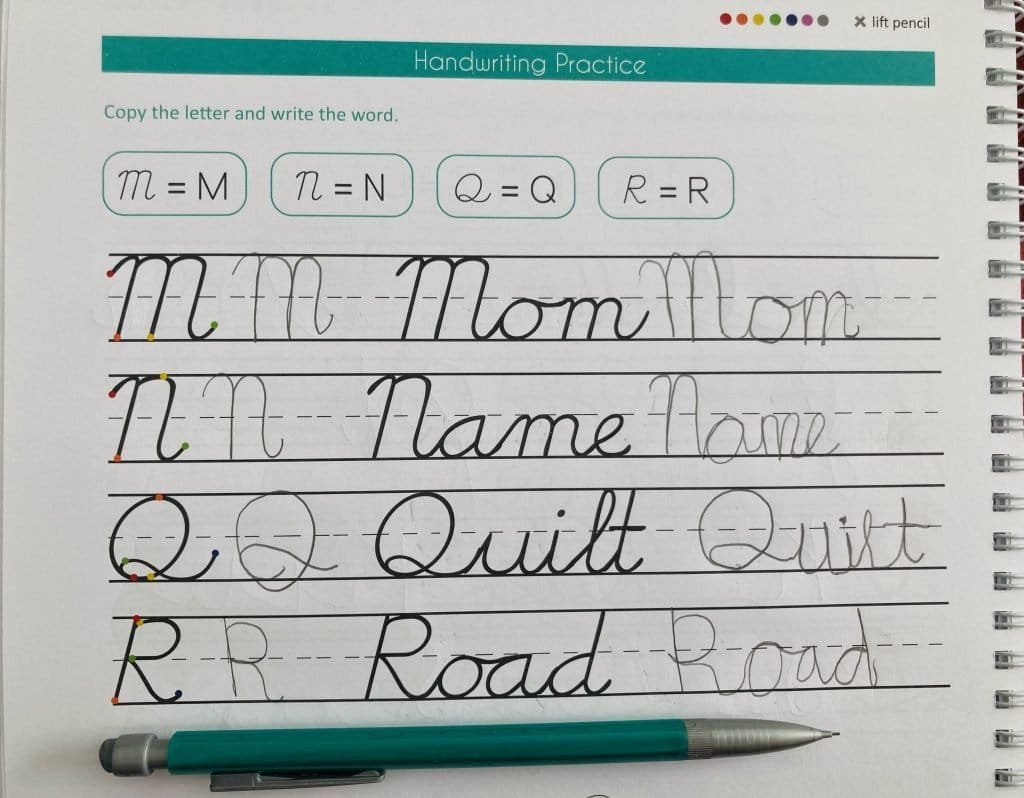 4.) Cursive is a form of art. I recently began copying poetry in cursive. I am surprised at the relaxation and rejuvenation this practice has brought into my life.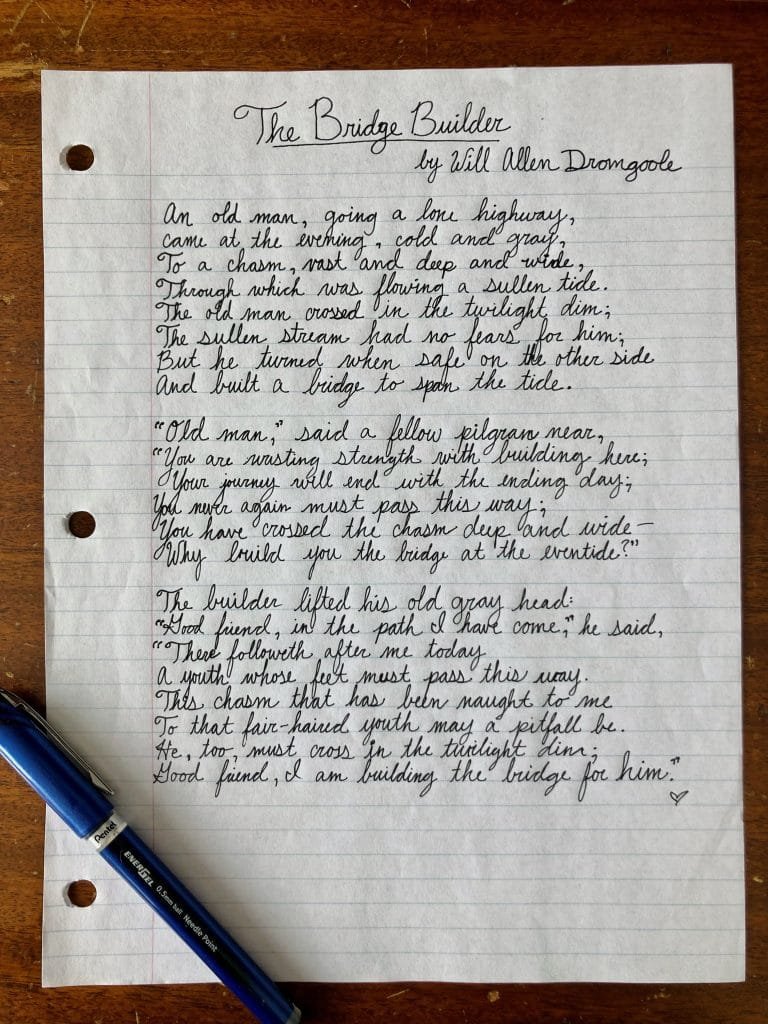 5.) Learning to write cursive allows a person to read cursive. This is VERY important. Did you know this country's founding documents, the Declaration of Independence, the Constitution, the Magna Carta, Jefferson's letters, and many more, were written in cursive? Did you know there were many centuries when our ancestors wrote exclusively in cursive? Journals, birth certificates, death certificates, census records… these all were kept in cursive. With genealogy, reading original documents helps find vital information and allows me to fill out my family tree with greater accuracy. I want to pass these skills onto my children so they can help too.
6.) Computers cannot read cursive handwriting. (So… really cursive could be considered a secret code. 😊)
There's an ongoing project to digitize documents from years past. Indexing is a great way to spend spare time. https://www.familysearch.org/indexing/projects Being able to read cursive grants the ability to help with projects like this.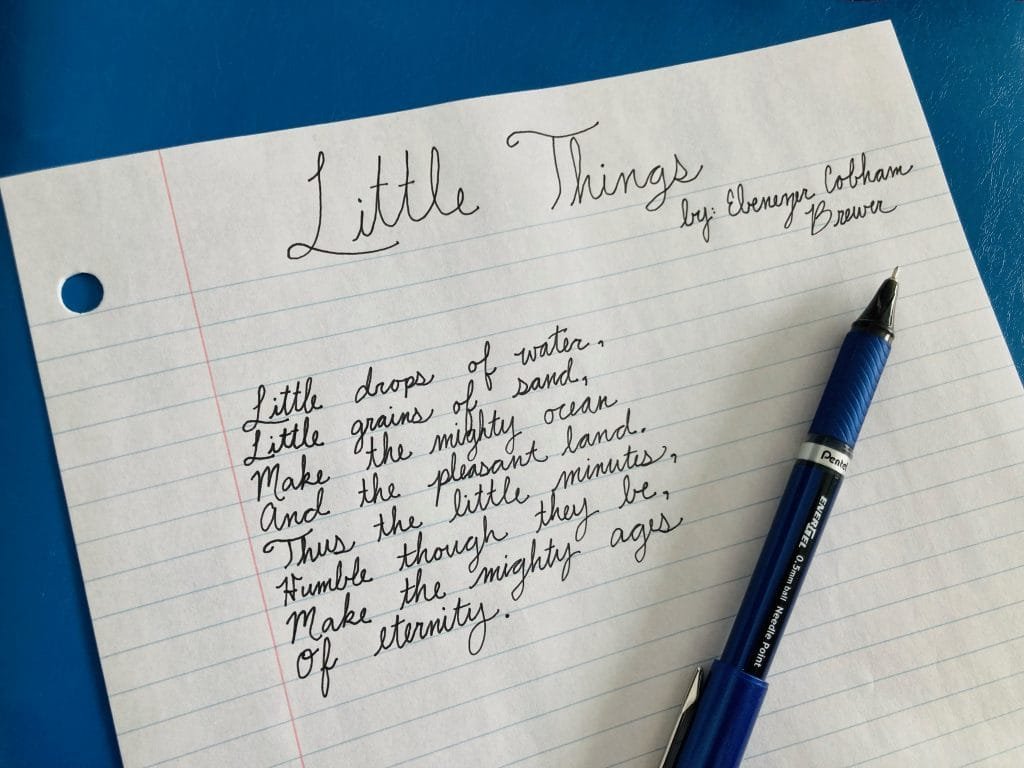 As the poem above teaches, little actions and seemingly insignificant moments of life culminate to make the mighty ages of eternity.
We choose to spend some moments learning the dying art of cursive. Hopefully you can see the importance and join with us too.
💕 Terynn