For Christmas we made directed drawing calendars for both grandmas and one for dad. This made an excellent drawing unit to enrich our homeschool experience this fall.
We printed this free calendar on cardstock.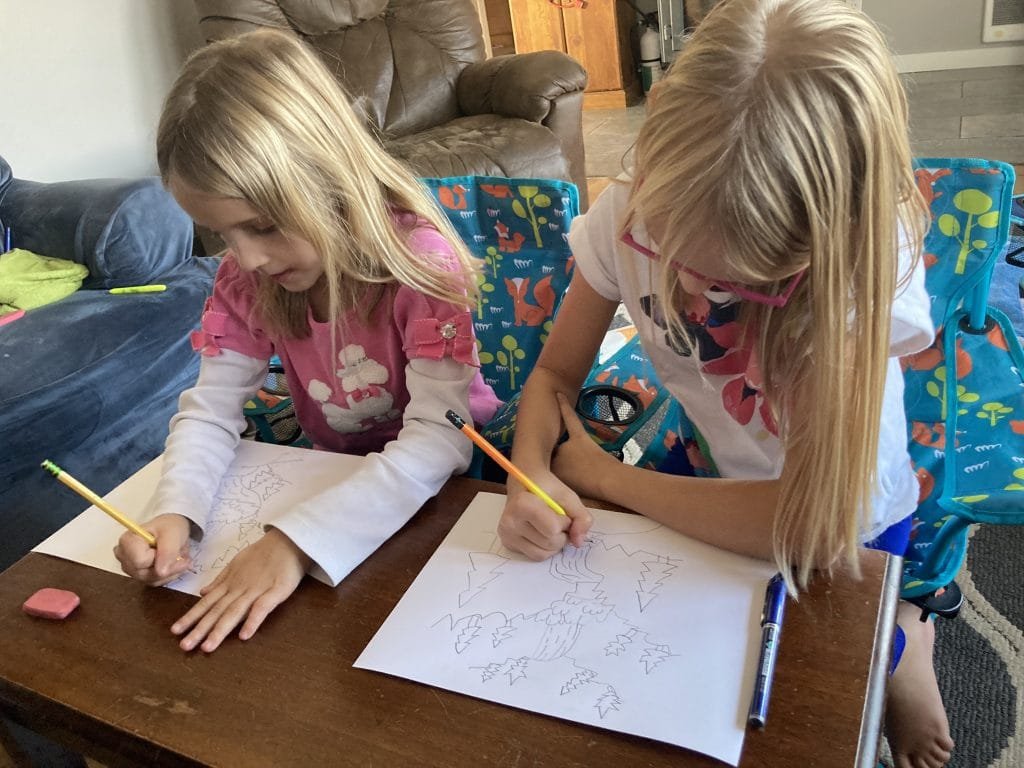 The girls took turns picking what to draw. Since we needed 3 of each drawing to make 3 calendars, I drew along side the girls. When I take the time to sit down and do these types of things with my girls it makes them feel loved and adds beauty to life! I have never had the courage to draw. However directed drawings have helped to boost my confidence. With effort we all can learn to draw! 😊 (This experience has inspired me to draw my own illustrations for the primary song I wrote. I am hoping to begin recording and drawing in January!)
Some things we learned in this process:
1.) Draw lightly with a pencil! Have the pause button and an eraser close by.
2.) Do NOT outline these drawings in black sharpie, it bleeds through the cardstock. Instead we outlined our drawings with black pens and then erased all the pencil markings.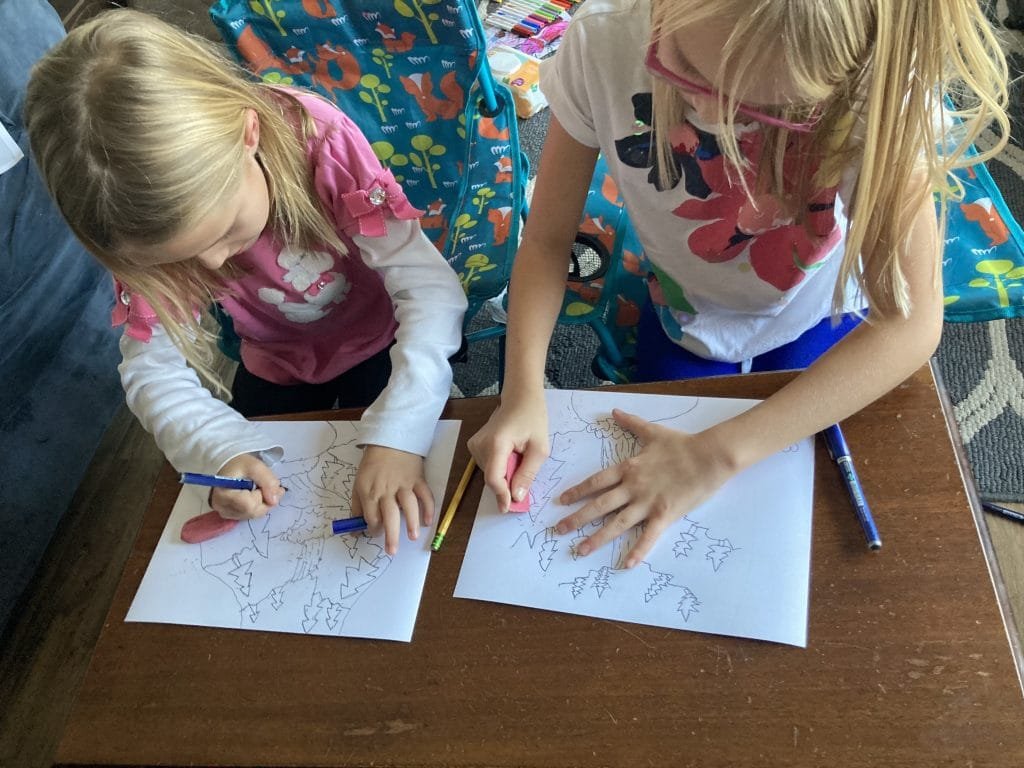 3.) We used a combination of colored pencils and washable markers to color our drawings. Washable marker did not bleed through the cardstock.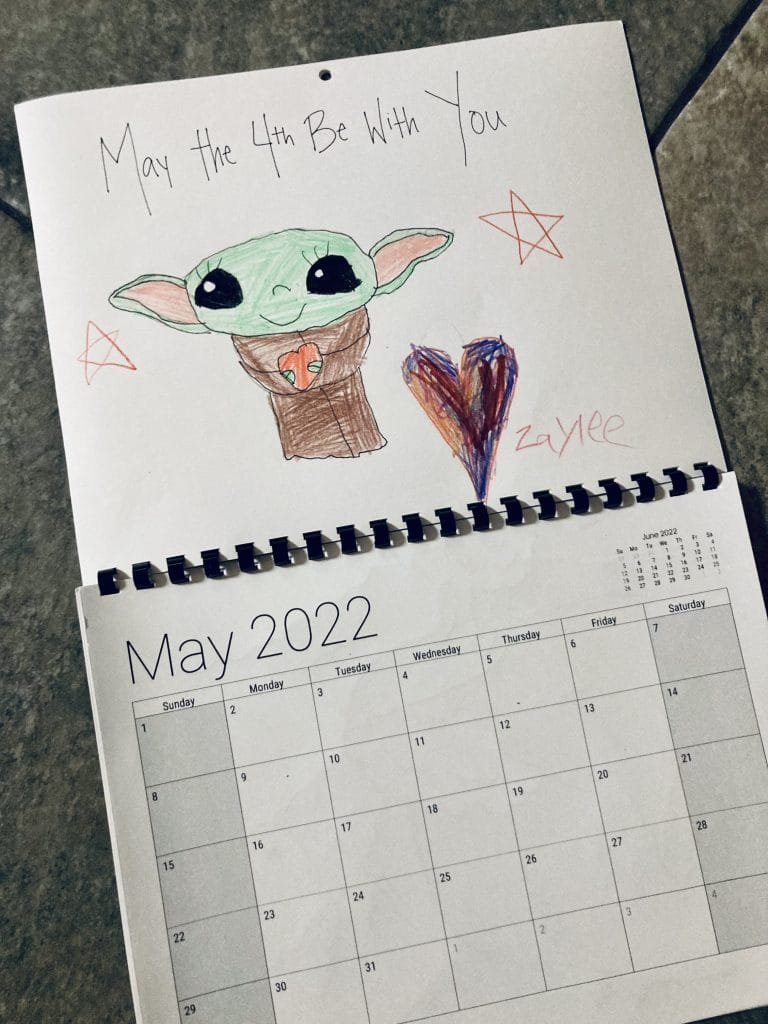 4.) Always double check that you are drawing on the back of the previous month and that the calendar page is oriented correctly. Thankfully we always double and triple checked so no drawings had to be redone.
5.) When drawing there is no need for perfection. Do your best and have fun! Everyone's drawing is unique and special.
There was notable improvement in our skills after 12 drawings.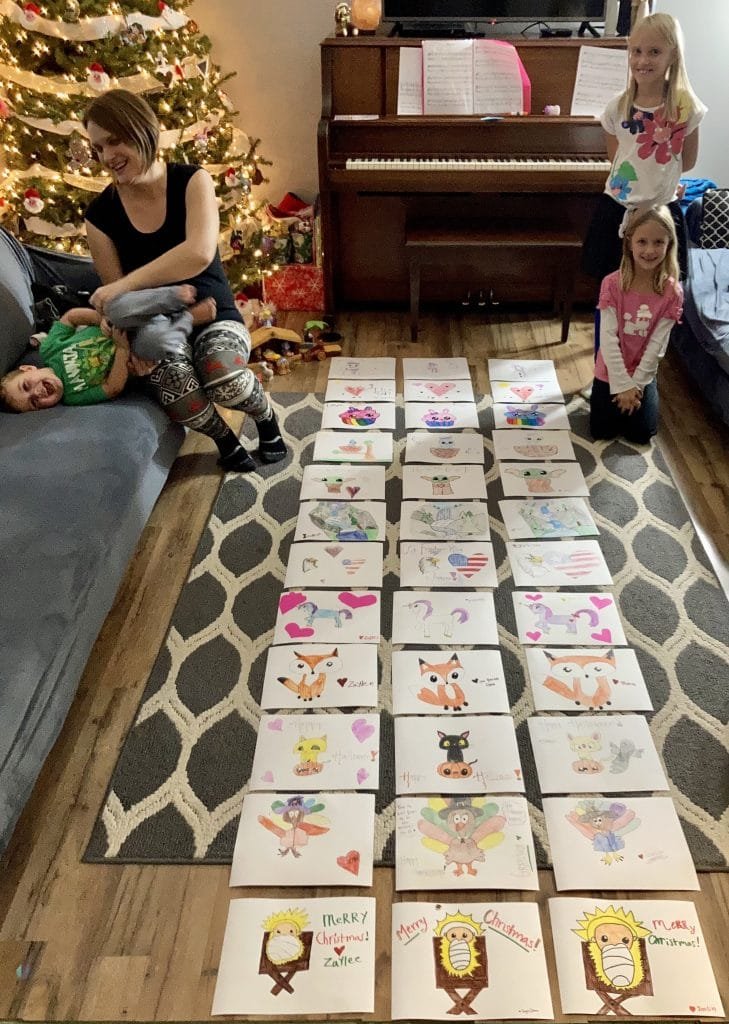 When we were all done we laid out our drawings, organized them, and bound them together!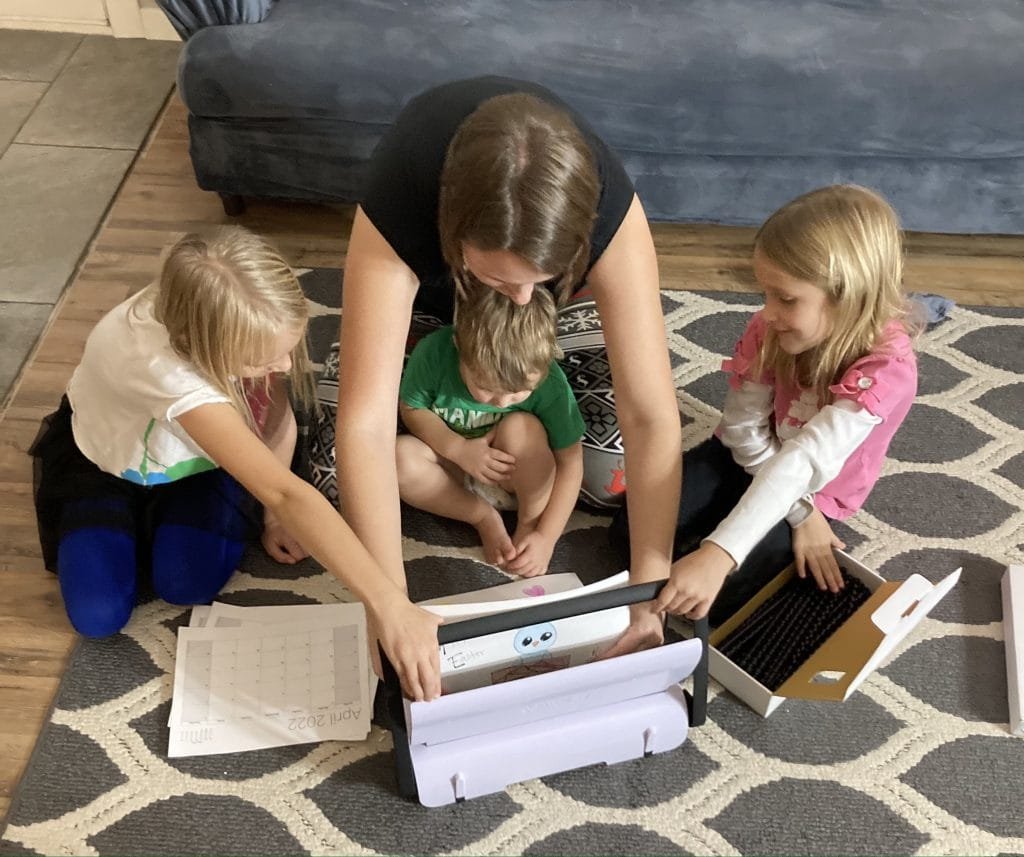 There are SO many awesome directed drawing videos out there! Jozlin and Zaylee especially love videos by Art for Kids Hub. In these videos the kids draw alongside their dad. It is encouraging to see that drawing doesn't have to be perfect!
We used these youtube videos for our calendars:
January: How to Draw a Snowman
February: How to Draw a Cute Valentine's Heart
March: How to Draw a Cute Bunny Cupcake
April: How to Draw a Bird in a Nest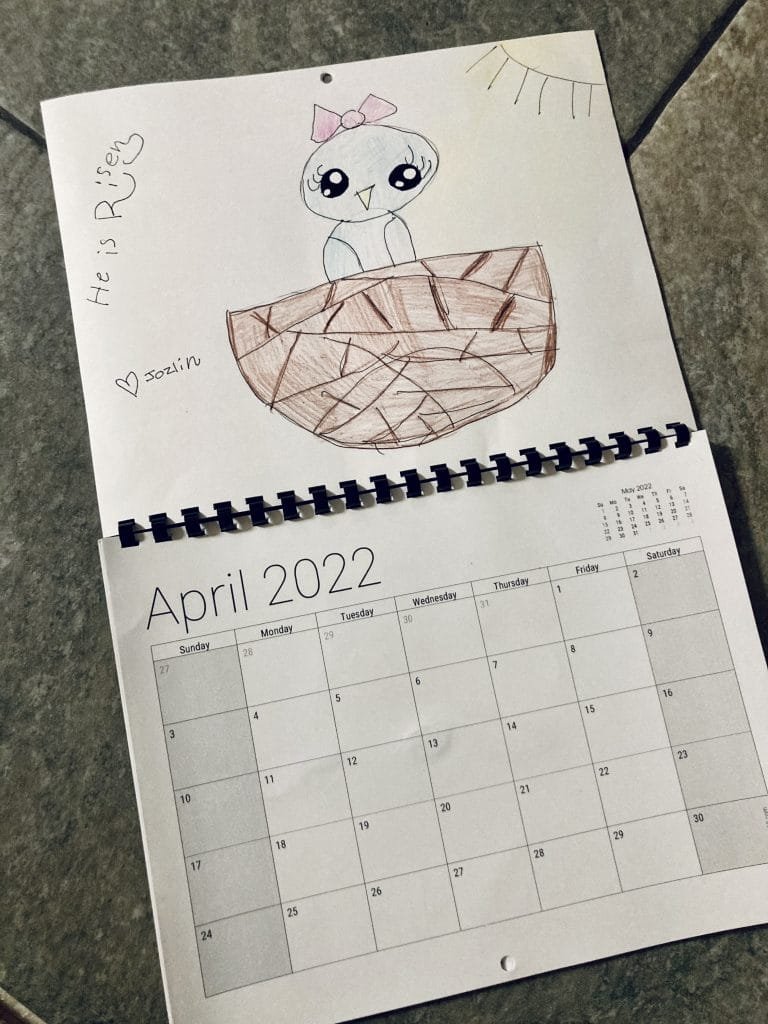 June: How to Draw a Waterfall Landscape
July: How to Draw a Heart Flag & How to Draw a Bald Eagle
August: How to Draw a Unicorn
September: How to Draw a Fox
October: How to Draw a Cat and a Pumpkin
November: How to Draw a Turkey
December: How to Draw Baby Jesus in a Manger
Love is spelled TIME. Take time to draw and learn together! Stop what you are, doing grab a paper and pencil, and draw with someone you love! Happy Drawing 😊
💕Terynn