1.) Which Hogwarts house would you be sorted into?
At the beginning of the school year, many new and exciting things were taking place. I intentionally chose to save the sorting activity for the end of the year. I was worried it would divide us and ultimately mess up our points system (read about our Hogwart's reward system here). 
We made accounts on https://www.wizardingworld.com and took the quiz to be sorted into a Hogwart's House. This was an insightful experience. I am amazed how well everyone has embraced their "House".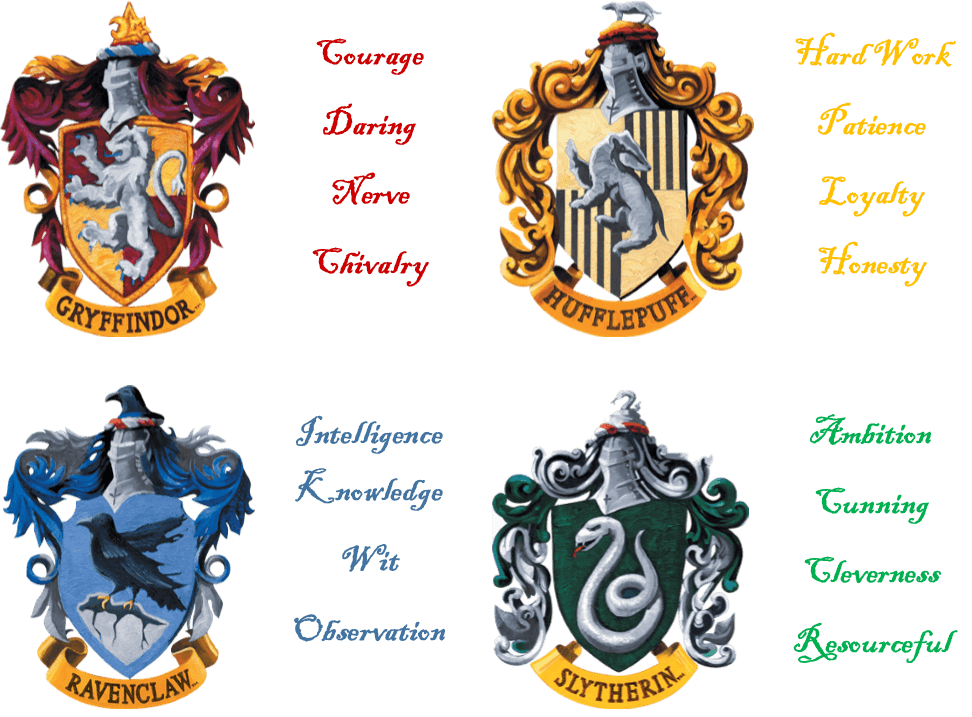 I was sorted into Hufflepuff… like most Harry Potter fans, I expected to be placed in Gryffindor and was a little disappointed. (Since then I have embraced my placement.) Zaylee was sorted into Hufflepuff too! Jozlin was sorted into Gryffindor!!! Tony, who knows ZERO about Harry Potter, took the quiz and was placed in Gryffindor as well! We look forward to when Marshall can take the quiz. Perhaps he will be the tie breaker. 
Using this as an end of year activity added a little excitement to off-set the end of year drag. There are additional quizzes to discover your wand and patronus. The girls LOVED this!
2.) The proper way to end a year at Hogwarts is with an End of Year Feast.
With 5 people to feed our feast was small but delicious. Everyone worked like house elves to clean up the house and help prepare the feast.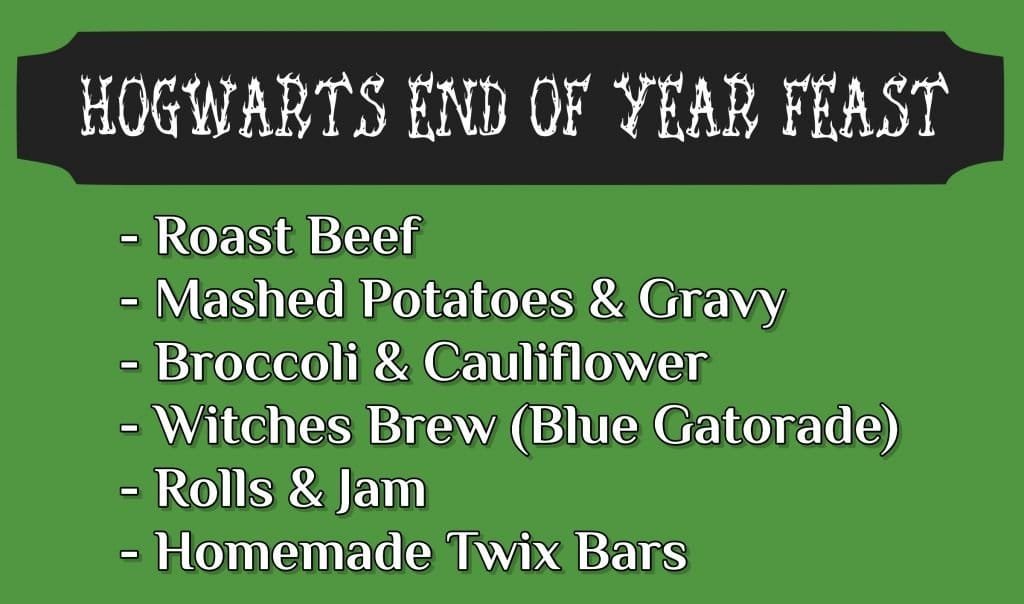 Sadly pumpkin pasties didn't happen this time, but in the future I would like to try to make them.
4.) End of Year Grade Report. Each child received a grade report detailing the subjects they studied this year. Their grades were given based on completion of each assignment, attendance, and overall subject mastery. We use a standard grading scale (A, B, C, D, F). Zaylee was disappointed her grade report for 1st grade was full of A's and A+'s. She said, "You know you could use B's and C's."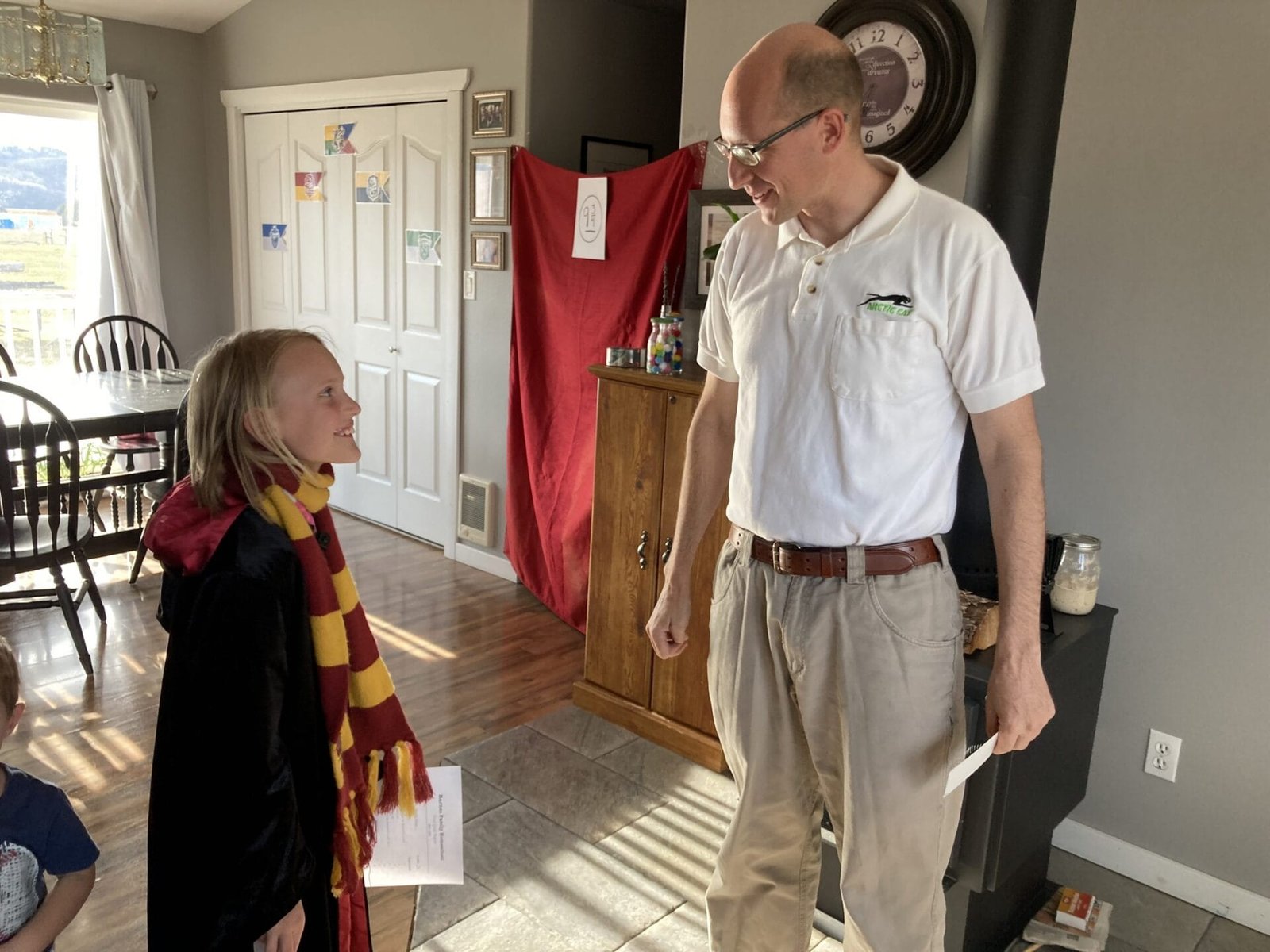 3.) We had three outstanding Hogwart's students this year! They deserved a moment of recognition for their hard work, dedication, self motivated efforts, completing every assignment, and perfect attendance! (It is pretty hard to miss a day of school when school takes place in your living room!)
Each child received a Hogwart's Honor Roll medal for the 2021-2022 school year! I LOVED watching their individual reactions as they received this special award. (Watch their reactions in our "Our 2021-2022 School Year in 9 Minutes" video)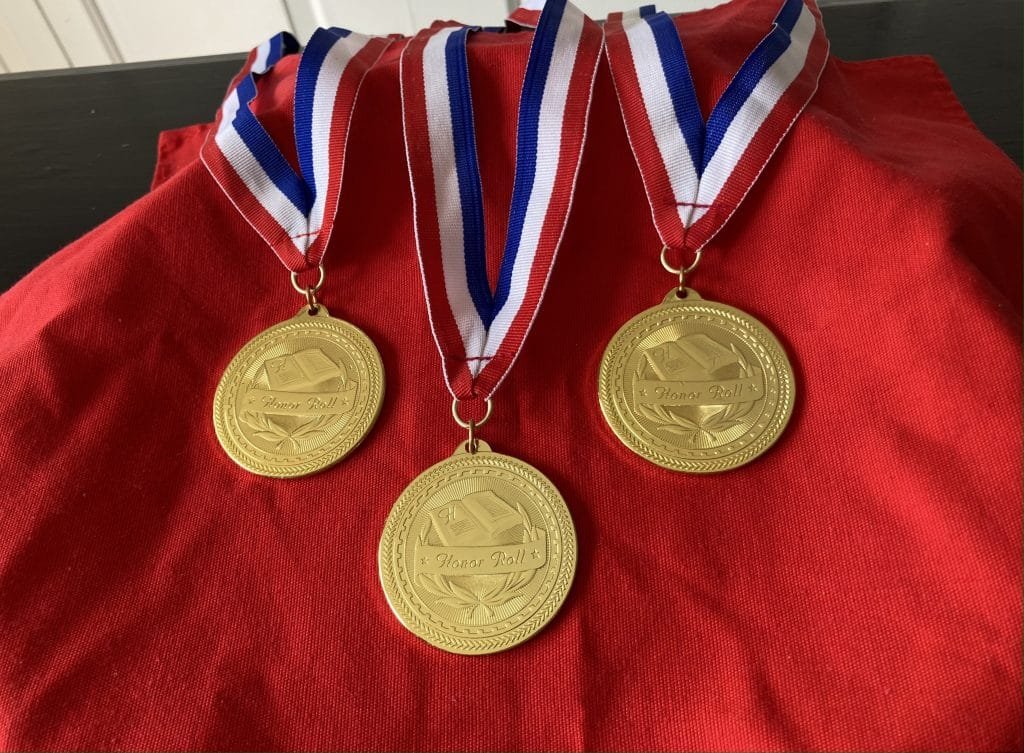 Tony insisted we write a grade report and order a medal for Marshall. His face shone with pride as he received each of these! It is a blessing I listened to the wise Headmaster!
I found these awesome Free Printable Math & ELA Common Core Standards – Cheat Sheets for grades K-5. These standards are a great base line to refer to throughout the school year.
4.) The journey home on the Hogwart's Express was a joyous occasion with Bertie Botts Every Flavour beans and Honeydukes Jelly Slugs from the trolly.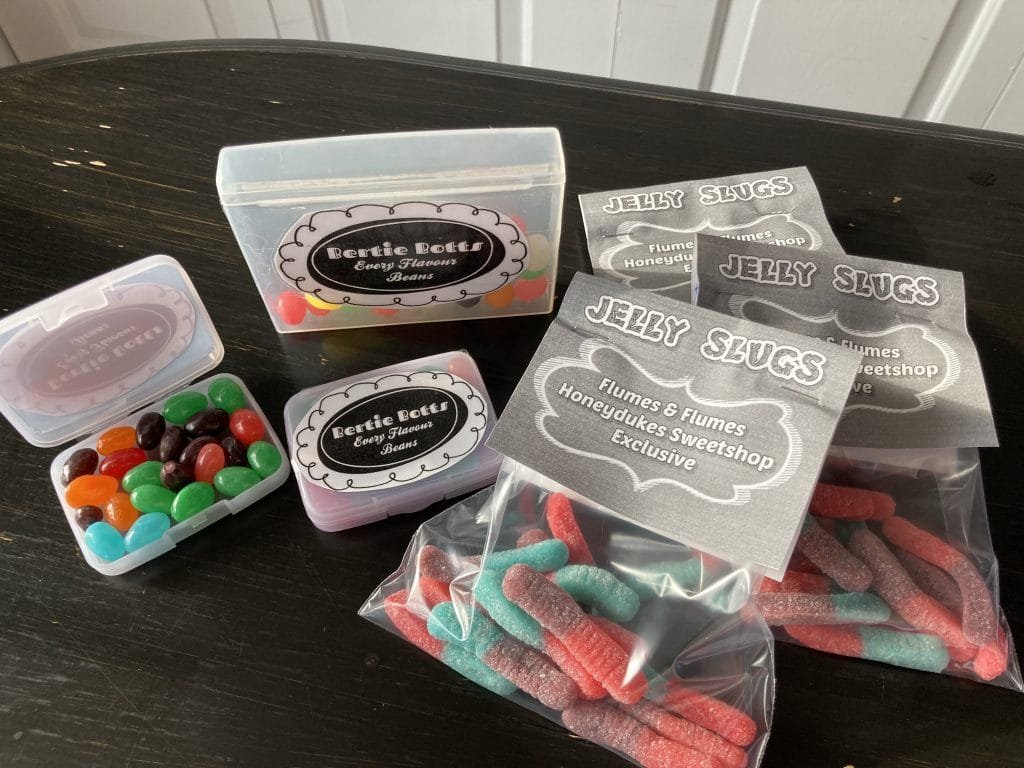 Tony even joined us as the conductor of the Hogwart's express. Exiting platform 9 ¾ for the last time was joyful yet a little sad.
5.) Even though we pretended to be at Hogwarts all year the truth is… I teach muggles and not wizards. 😊 My talented cousin engraved this saying on a hydration cup to remind me of this wonderful year at Hogwarts! It keeps ice for over 24 hours! Best purchase ever!! (Find her Etsy shop here.)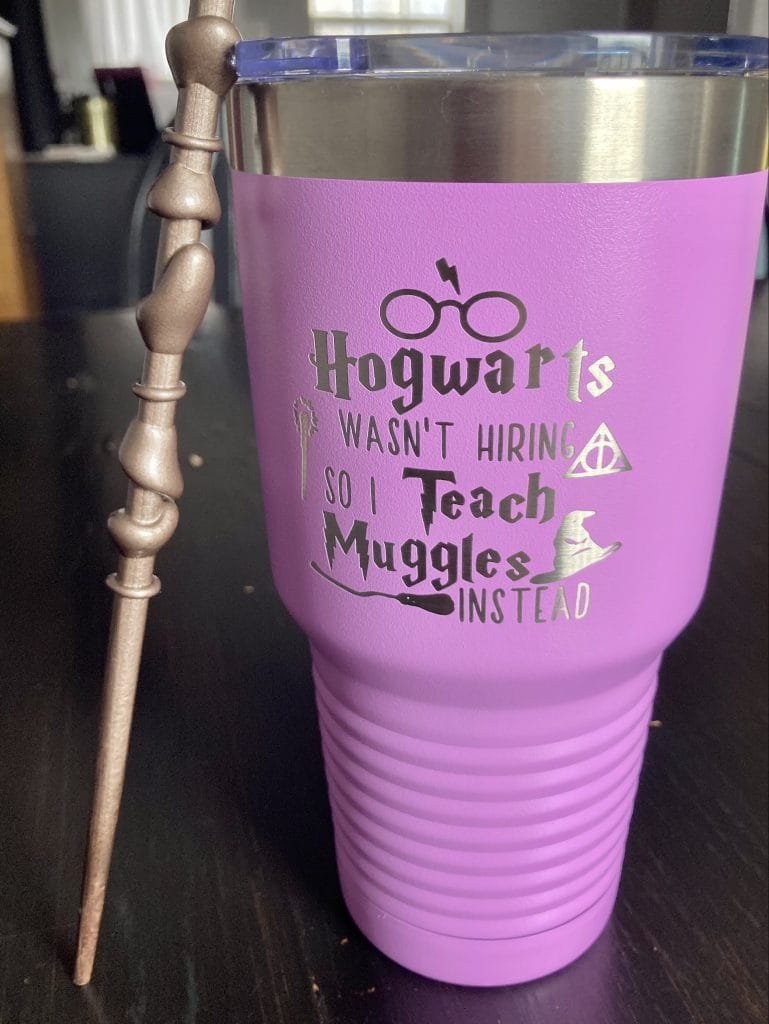 This Hogwarts theme added the right amount of spice to our school year!
As the last pages of the curriculum books were completed, Zaylee thoughtfully asked, "Did you ever feel kind of sad when school ended?"
This has been an excellent year! I love finishing school prior to the onset of spring fever.
Completing a second year of homeschooling leaves my heart full! I am excited for our summer learning plan and fully look forward to next year's adventures! My mind is already busily brainstorming ideas to implement the perfect theme for next year! 
💕Terynn