On May 31, 2020, while reading the Book of Mormon, Another Testament of Jesus Christ, I read Alma 5:26;
"And now behold, I say unto you, my brethren, if you have experienced a change of heart, and if ye have felt to sing the song of redeeming love, I would ask, can ye feel so now?"
This scripture touched my heart in a way it never had before. I immediately began to reflect upon my overwhelming gratitude for the Savior Jesus Christ. I started to write a list of reasons why my heart sings the song of redeeming love. I wrote in the margins of my study journal that day, 'I wish I could write into a song my feelings about my Savior.' In that spiritually defining moment I knew I needed to learn how to compose music. 
Over an eight month period, I was able to connect with resources and people to make my seemingly unreachable dream, a reality. I am grateful to Hyrum who took time from his busy schedule to help coach me in music composition. At the end of the first "crash course" composition lesson, I found myself at a hinge point in my journey. I was assigned to return in a few weeks with lyrics and a melody. As I closed the computer I thought to myself, "That is the end of the zoom composition lessons… There is no way I can do that! I am a busy mom, first year homeschooling teacher, and I have a household to run. I do not have the time!"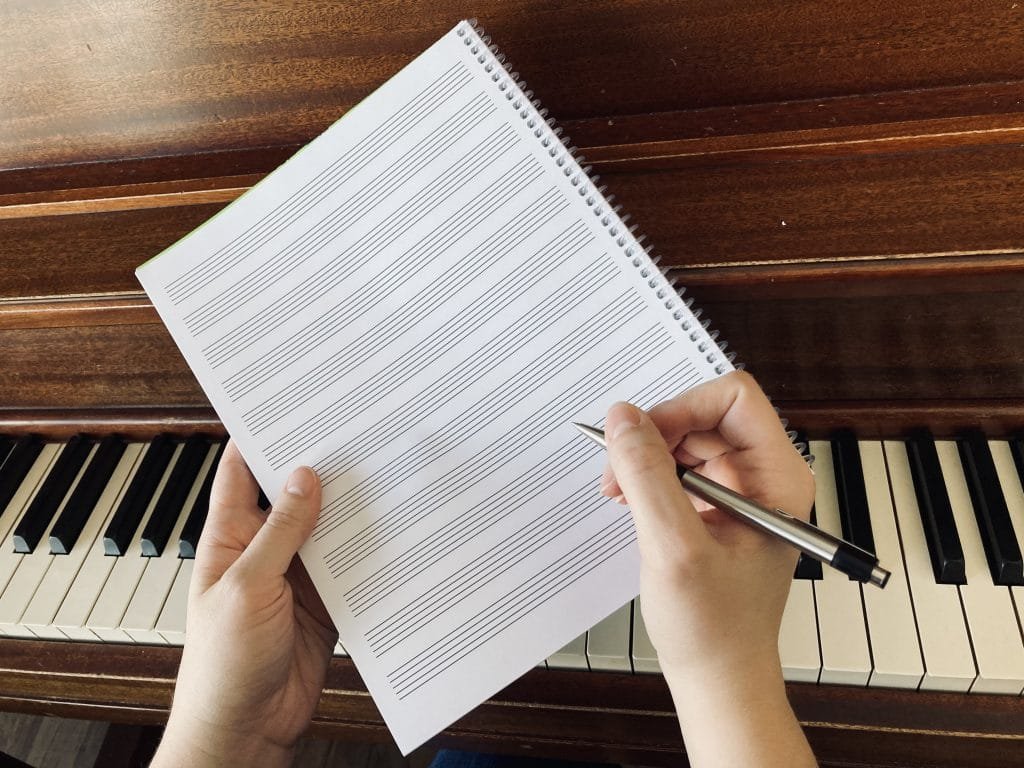 Miraculously, thoughts began to bubble out of me. Those thoughts formed words. Every spare minute was spent writing lyrics to a song. The timing had been just right. At the end of the fifth day I had lyrics. As I sat on my bed reading lyrics aloud, I recognized I had been led. The words which had come through me were there with a message to share. Through the long process of learning a new skill, and now having one song complete, I have witnessed angels and miracles at work.
The truths spoken in 2 Nephi 28:30, ring true to my heart, 
"For behold, thus saith the Lord God: I will give unto the children of men line upon line, precept upon precept, here a little and there a little; and blessed are those who hearken unto my precepts, and lend an ear unto my counsel, for they shall learn wisdom; for unto him that receiveth I will give more;" 
As we seek for truth, we will find it. As we strive to learn new skills, we will be able to improve ourselves. Patience is essential. Change and improvement will come line upon line. 
Never be afraid to step onto the path less traveled. Strive to find and fulfill your dreams. If it's meant to be, the Lord will be there to lead you along. One day, we will each look back and be amazed at what we were able to accomplish because He was there walking beside us. 
💕 Terynn