Learning to play the piano, or a musical instrument, is something I advocate! In my opinion, learning to play an instrument aids in brain development, the ability to read, mathematical skills, endurance, and perseverance.
I enjoy teaching my own children to play piano. It is not always easy. At times it can be down right frustrating. However, for many reasons teaching piano to my own kids is the best choice for us. A few key reasons I choose this path: I am fully invested and aware of each lesson and what they are working to learn. This investment makes me more interested in keeping track of and encouraging daily piano practice. I sit by my girls for the first few practices with new songs helping them to avoid incorrect practicing which would otherwise need to be corrected at the following lesson.
In our home, piano is taught… and was even taught prior to homeschool.
And now piano is the first subject to be tackled in our daily homeschool routine.
Like any homeschool subject piano can become mundane and sometimes it is difficult maintain forward momentum. I have found 4 effective tactics to increase excitement with piano practice.
1.) Allow the child to learn a song that interests them. Songs of interest that have helped in our home are Star Wars theme song, Hedwig's Theme from Harry Potter, I feel my Savior's Love, We'll Bring the world His Truth, and right now my girls are learning to play a Christmas song of their choice:
Jingle Bells & Where are you Christmas
I took a few days to write arrangements including their favorite elements. I wrote these to match their individual skill level perfectly. (And then I shortened the level 2 Where are you Christmas to keep the peace in my home 😂) I am including all of these free downloads for anyone interested.
This Level 3, Where are you Christmas, has broken chords in the bottom hand which ended up being a bit too complex. Therefore, I adapted it to have chords in the bottom hand. Jozlin is much happier! Who knows if it is truly a level 3; I simply know it is not a level 2A 😉
2.) Have your child compose their own song. Last spring our girls composed their own masterpieces. We put these into sheet music using musescore. They performed their songs in a spring piano recital.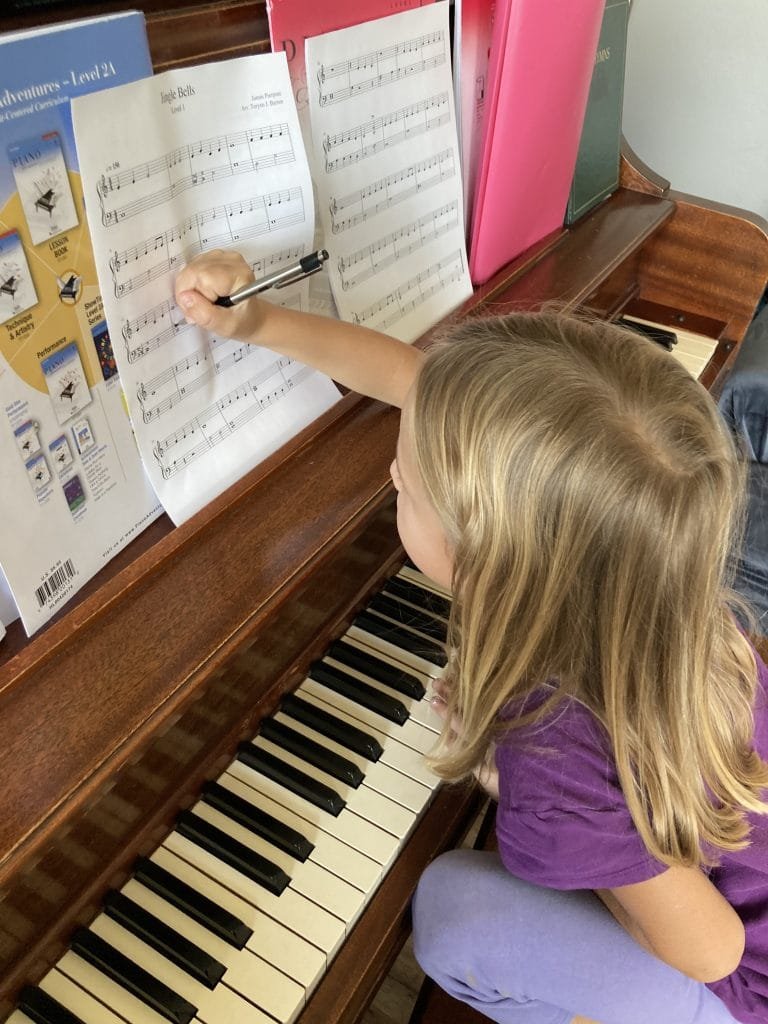 3.) Perform in a recital. Performing can be scary. Yet it is an opportunity to perfect and to share a song with an audience. This has been very beneficial and encouraging for my girls. We love our homeschool group piano recitals!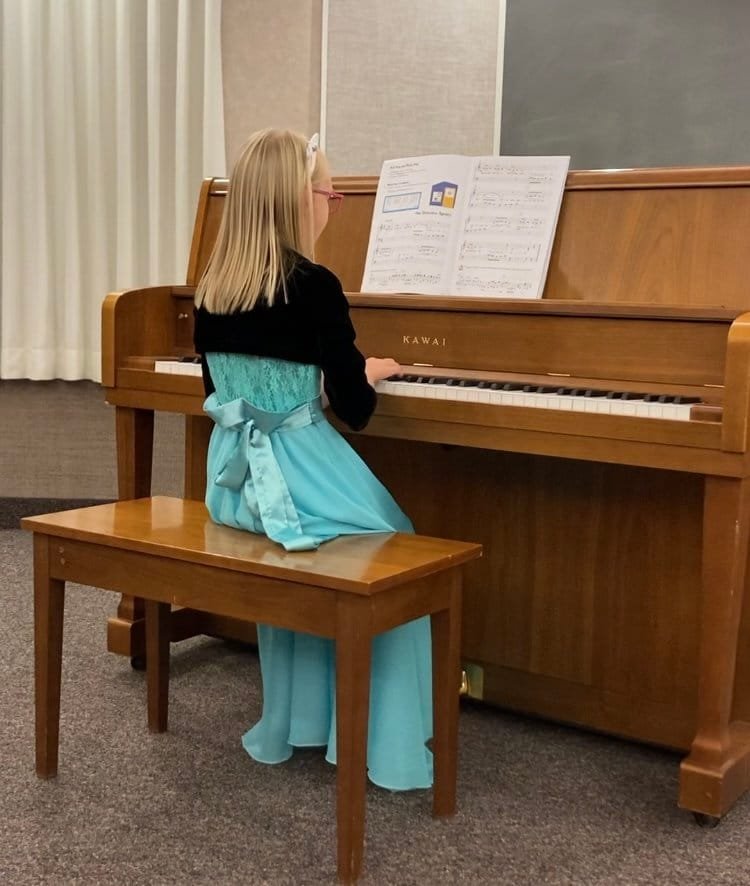 4.) This last tactic I stumbled upon unintentionally… It was a complete accident…
I was practicing a halloween song for a mid-term piano recital. (Yes, I practice and perform at our recitals too. This time it was a duet with a good friend and fellow homeschool mom.) While playing the low keys of the piano there was a clicking noise that was driving me nutty. After clearing off the piano I opened it up to find a screw loose sitting on the back of the piano keys. The girls came into the room. This is when pure magic occurred….
If your kids are uninterested, bored, or burnt out like mine were… Open up the piano and let them have at it. Discovery learning will occur and this is one of the best type of learning available!
💕 Terynn