I'm not going to lie, taking care of a little one while teaching is the hardest part of homeschooling. Yet, in the same breath, I must say a toddler helps round out the learning experience! Marshall benefits from having his siblings around all day and we are blessed to learn together. The rhythm of our days is beautiful and natural.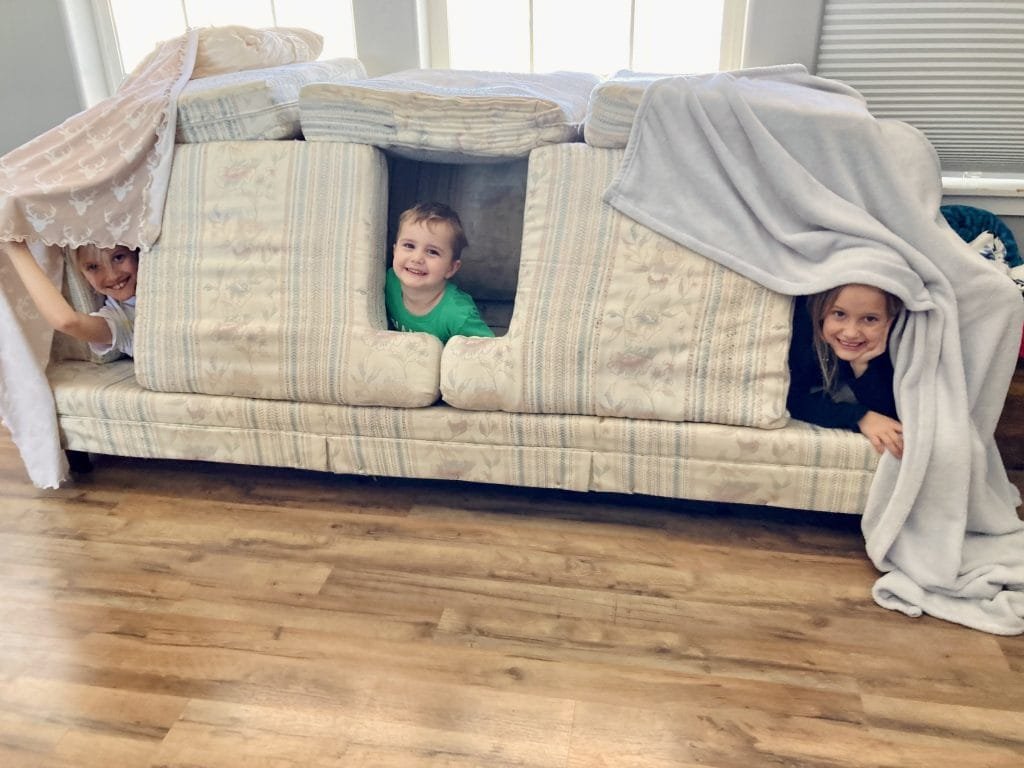 So the BIG question is: What to do with a toddler during school?
We intentionally avoid using screens to entertain Marshall. The lack of screen time helps to prepare him for future years when he will begin his own school work.
Over the last 2 years, Marshall has learned to entertain himself for a couple hours. This has been a blessing! Sometimes he needs a little direction. At times, one sister plays or reads with him while I work with the other. We definitely have days when he whines through every lesson but there are fewer of these days as time moves forward.
10 of our favorite simple activities that entertain Marshall are:
1.) Floor Puzzles! The first 20 times he needed help. He now has a line up of seven puzzles to put together every day… Multiple times a day! Sometimes at 6:30 in the morning. 😳 Now he enjoys having someone to sit and watch him piece together the puzzles.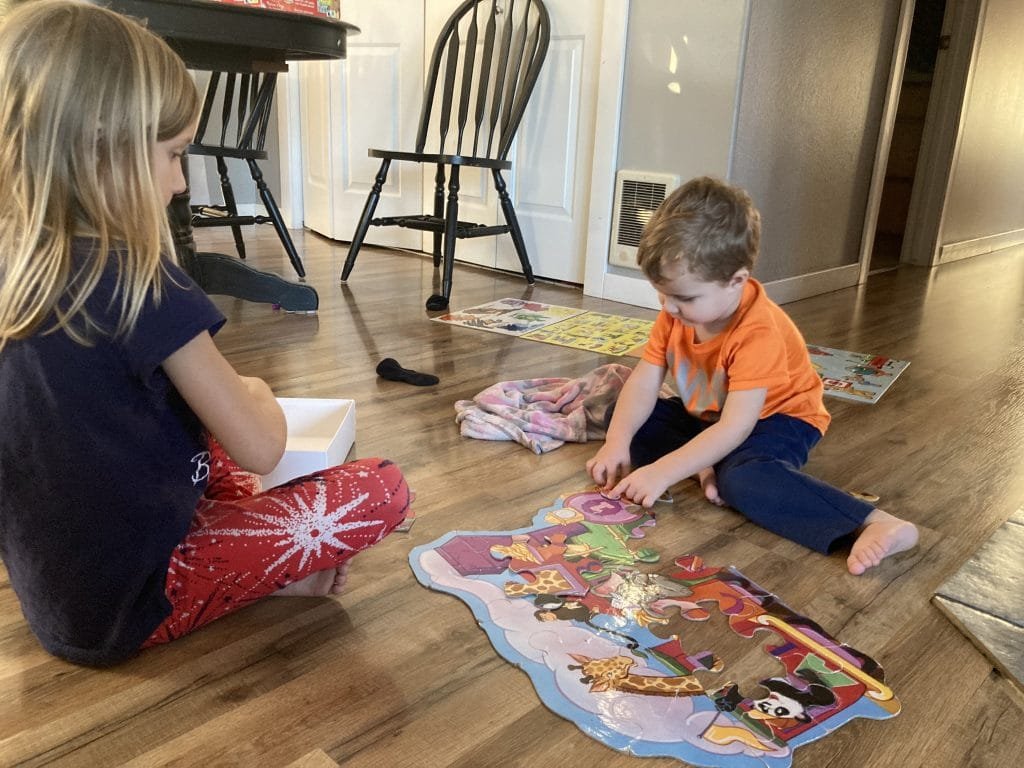 There are times we walk through a math or language arts lesson on the floor while Marshall happily works on his puzzle next to us.
These are the days of walking on puzzles. I tell myself, "One day you will miss this." I know without a doubt this is truth!
2.) Marshall loves to play with playdough. With a butterknife he is content to cut up the dough over and over again! When he wants it formed into a perfect ball it is handed to one of the sisters. Playdough drys out pretty fast when it sits out too long. Good thing it is easily replaced with a $0.50 cup of playdough from Walmart, or *Bonus Points* if you use this opportunity to make a batch of homemade playdough with your kids!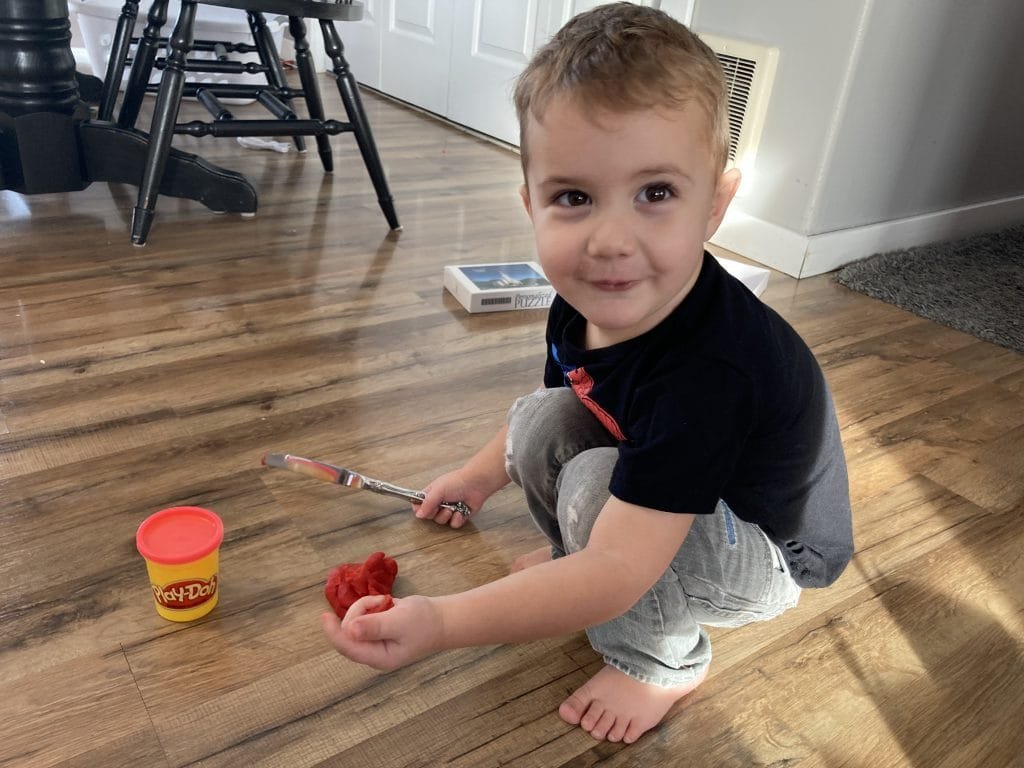 3.) Legos are an absolute favorite around here! Marshall doesn't put them in his mouth, so he is allowed to build with legos while we focus on school. He builds some awesome things!! Once he built an airplane out of flat pieces and flew it around the house accompanied by accurate airplane noises. Boys are awesome! I recommend having one!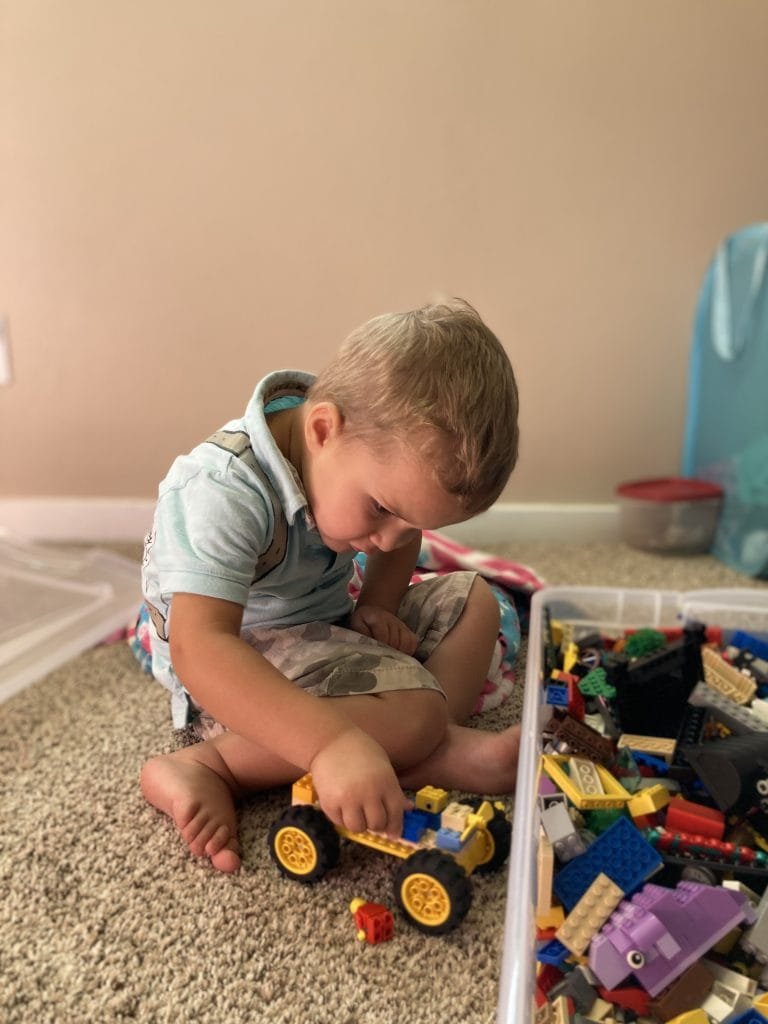 Side note: This last week, we checked out a Lego idea book from the library. Marshall thinks this is the BOMB.com! Day after day he looked longingly through the book. His dad finally found a few free hours to build a monster truck with him.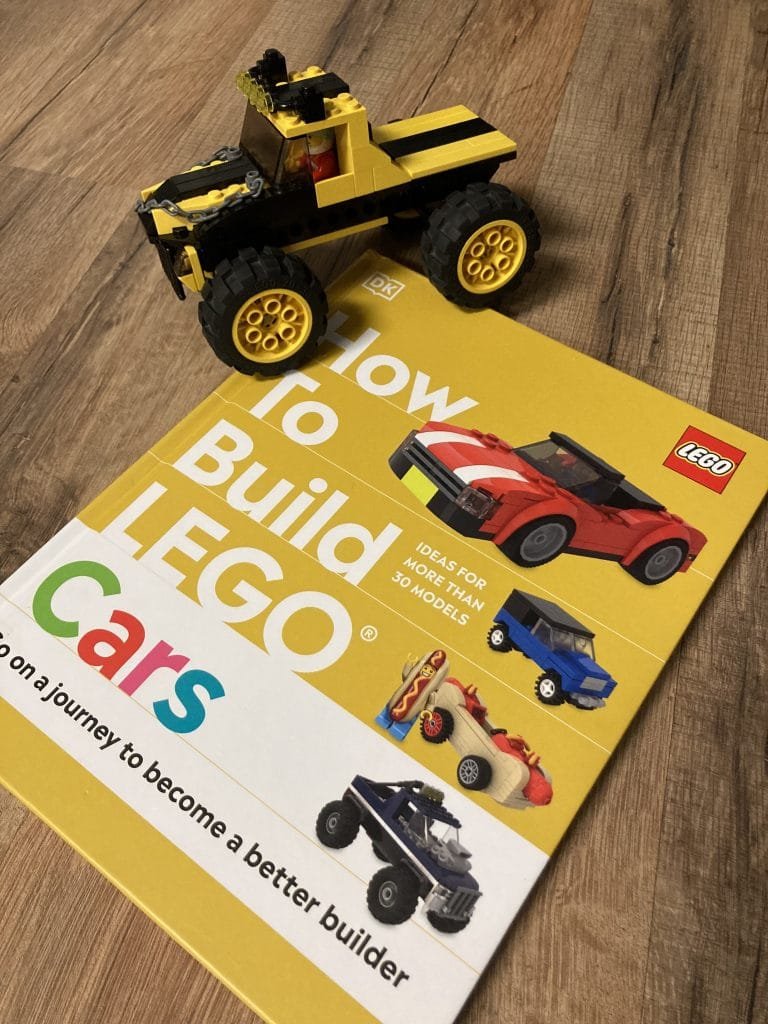 4.) Painting with washable paints. This may not be for all toddlers 😬 Marshall is a particularly clean little boy. With the finger paints, a brush, and paper he paints until his heart is content.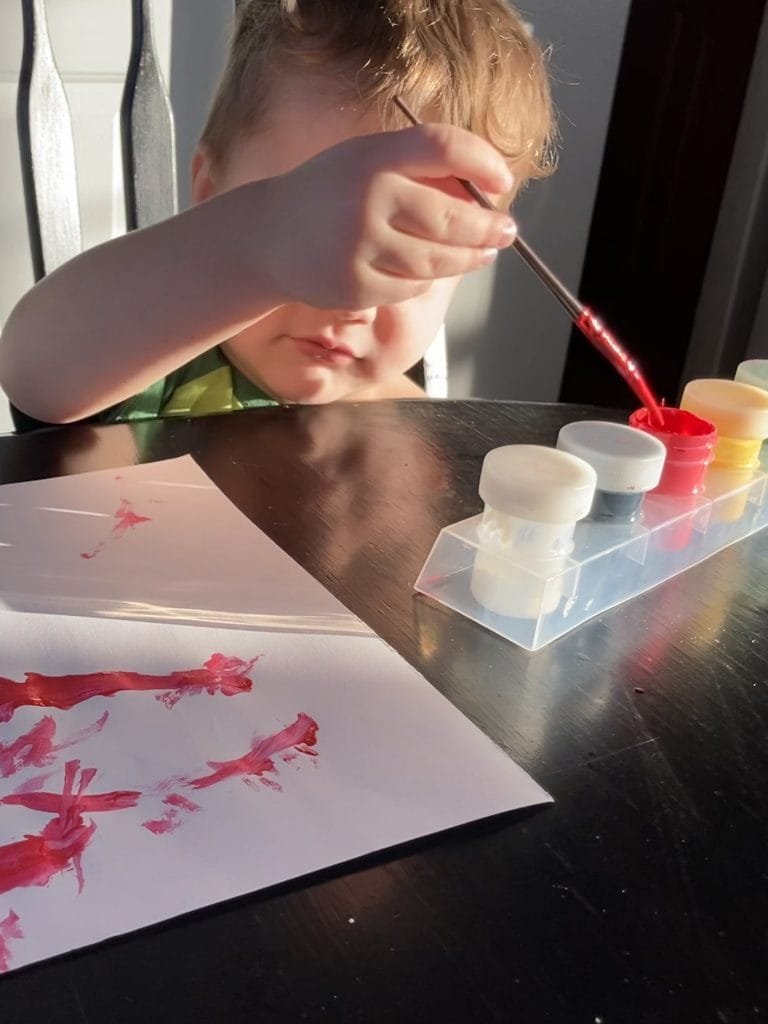 5.) Coloring with crayons, markers, or colored pencils on coloring pages or blank paper entertains Marshall for a while. Lately, his favorite coloring pages are The Full Armor of God pages I created earlier this month.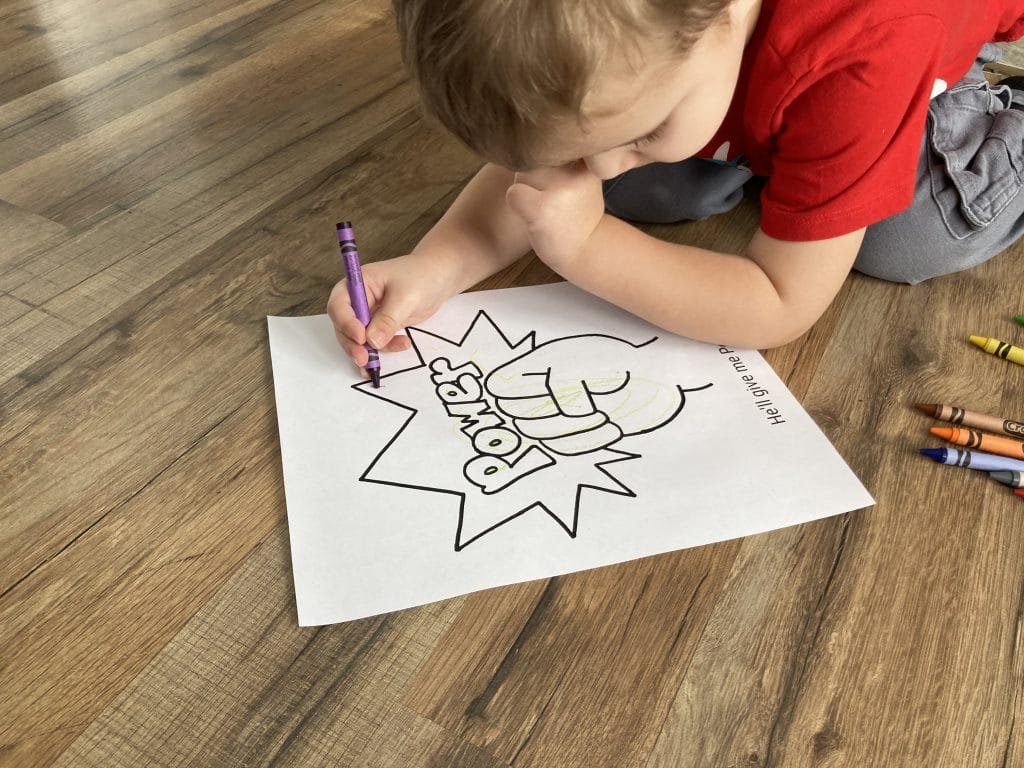 6.) Spice up coloring time with with some stickers! We have a wall of stickers in this boy's bedroom. Good thing we bought a bunch of puffy stickers that come off easily.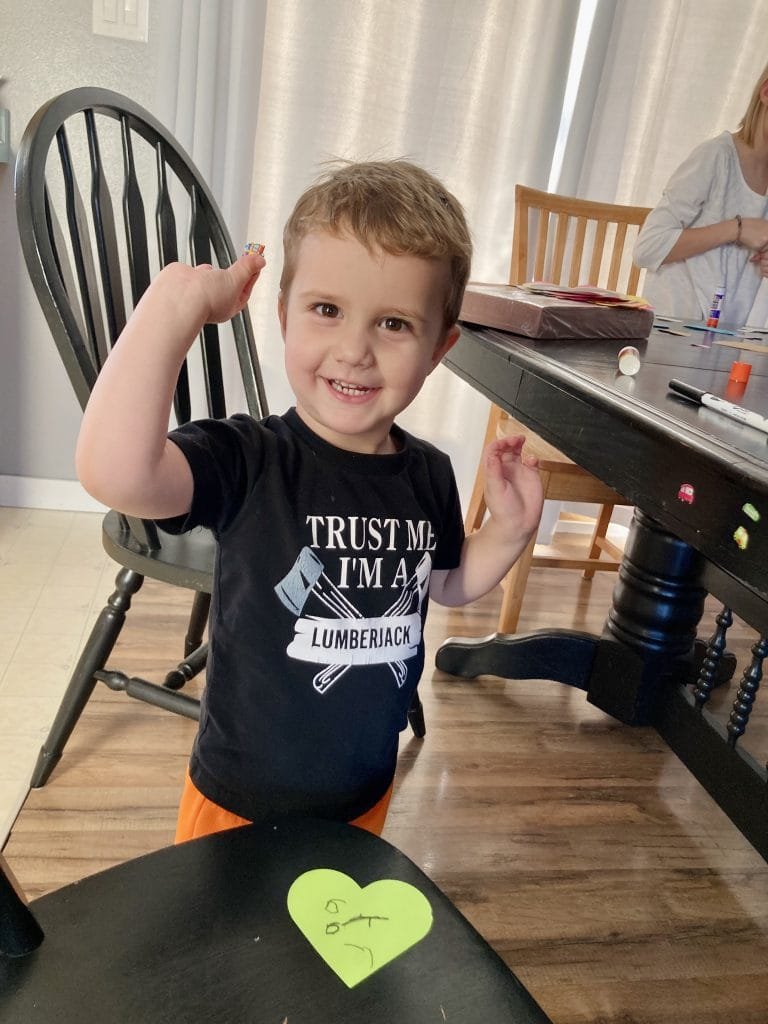 7.) Cars!!! There have been some epic matchbox car lineups created by Marshall. I couldn't find a single picture. Apparently, I admire the lineup and rush off to teach another lesson. Next time a lineup happens I will take a picture 😉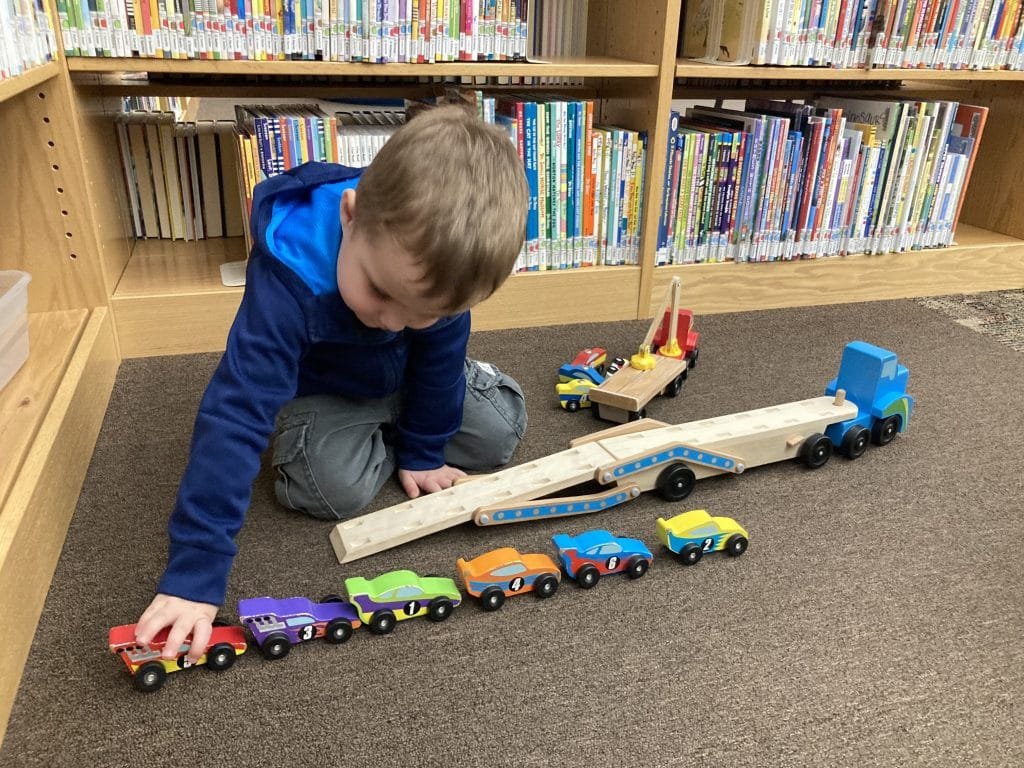 8.) Practice pouring water 'tea party' style. This was invented and encouraged by his older sisters. Place a towel under the saucer and allow the little one to practice pouring. He likes to drink water poured himself! BONUS increased hydration!!!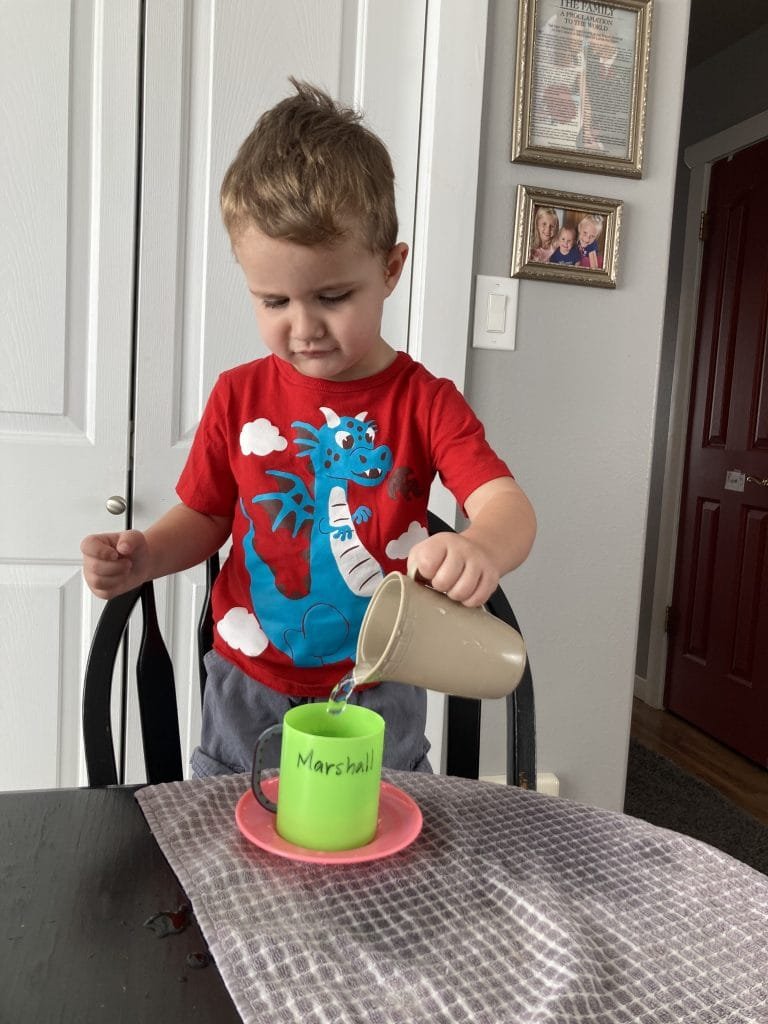 9.) Fine motor Activities! *Warning* possible choking hazard… proceed with caution. Marbles in a soda bottle. With a bowl of marbles and an empty soda bottle, Marshall spent a good about of time filling this bottle with marbles.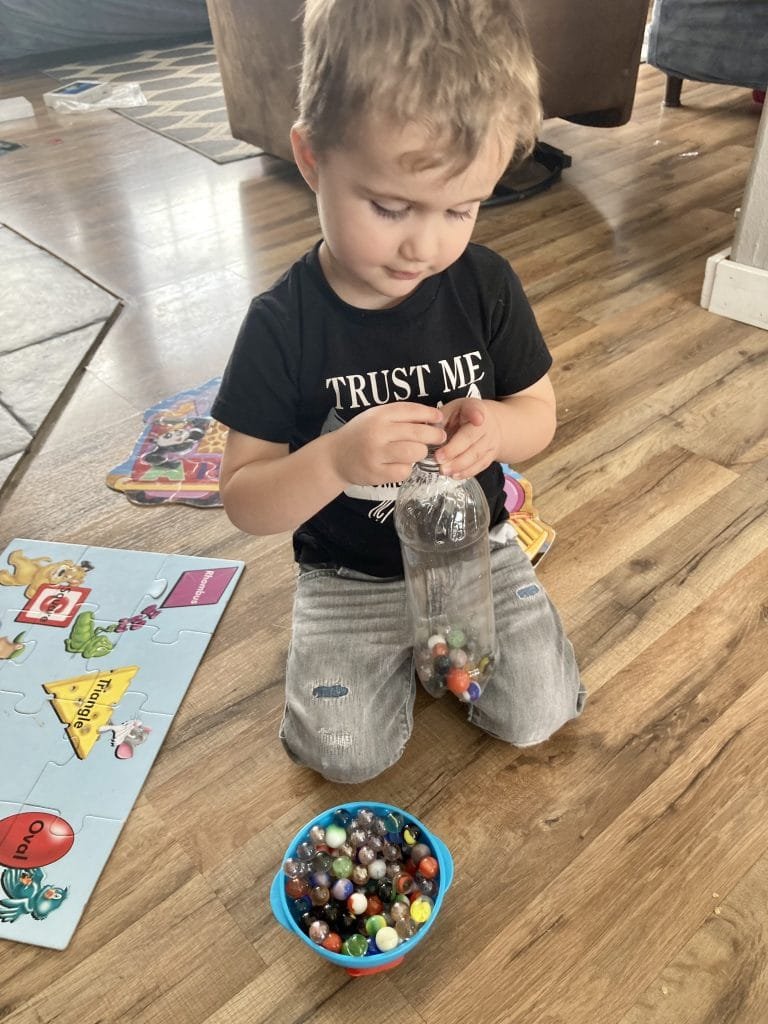 Any game that encourages fine motor skill development is a winner in my book!
10.) If all else fails pull out the Star Wars toys from the 90's 😊 You may have collected them hoping they would increase in value… perhaps they have?!? But here is evidence Star Wars Action Figures pay handsomely in dividends.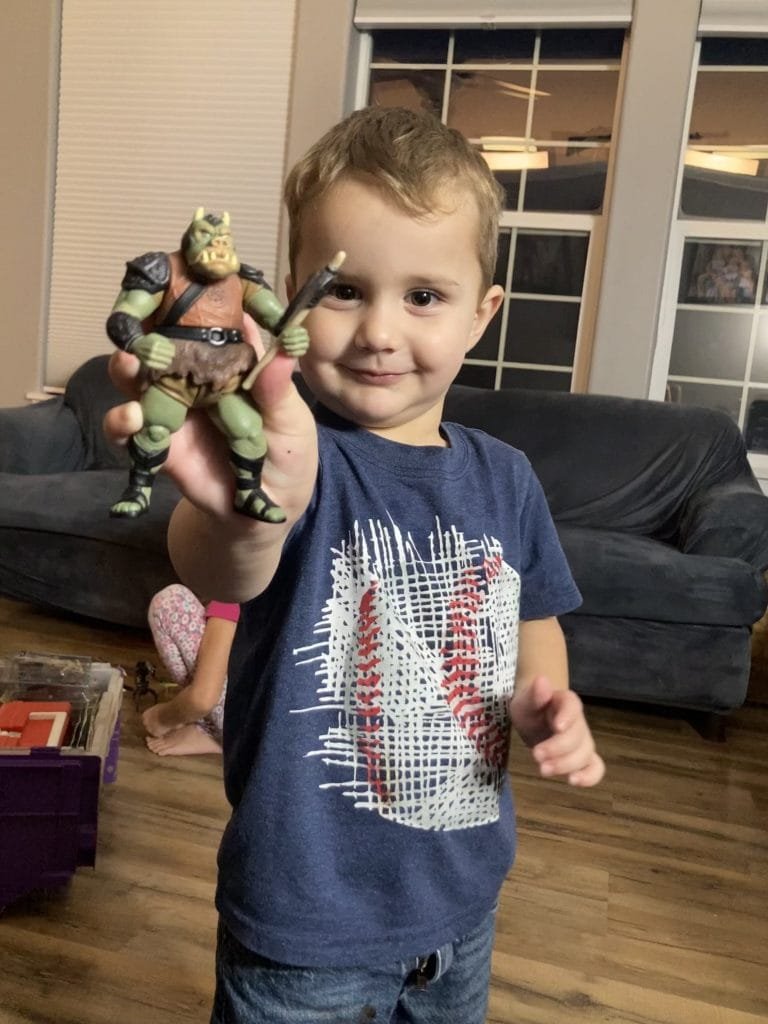 There are endless ways to entertain a toddler. This list could go on and on… It will continue to grow and change with time.
The point I'm trying to make: teaching homeschool with a toddler is possible and enjoyable. It may not be the easiest choice but the blessings FAR outweigh the struggles.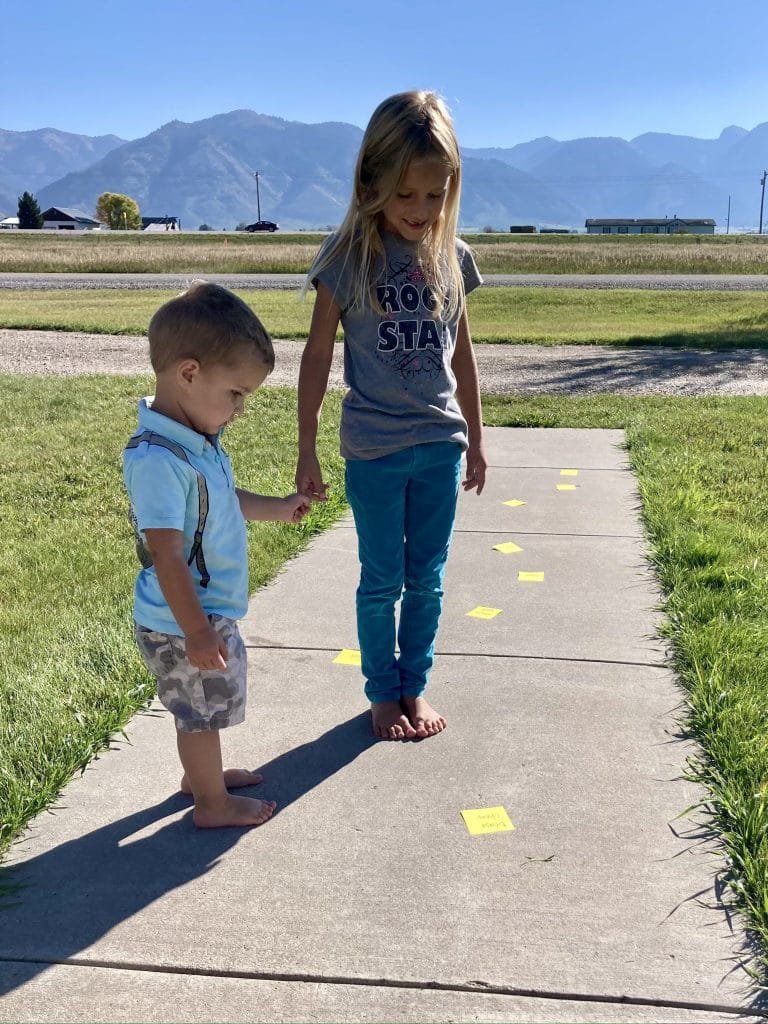 Young minds develop best through play.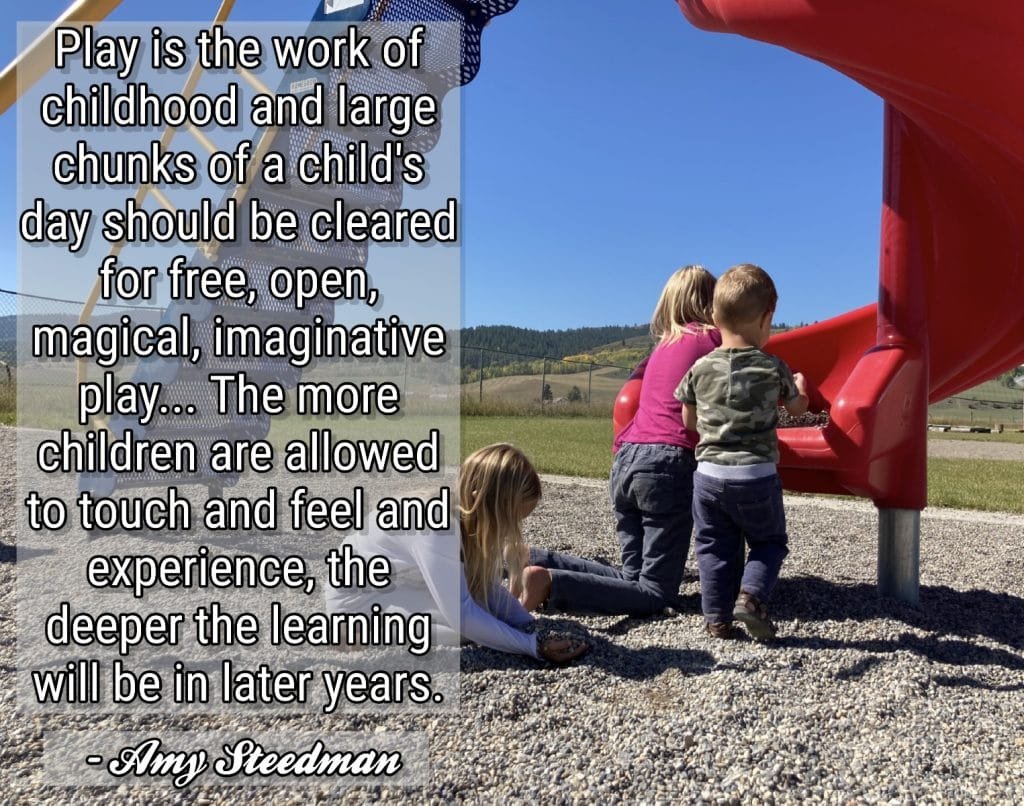 It was not an accident that you were selected to be the mother of your children. Don't let the fear of 'how to juggle it all' keep you from doing something you feel inspired to pursue.
Toddlers and homeschool go together better than I could have imagined.
We are learning to be grateful for the good days and accept that some days will be imperfect. Remember, as mothers, we are doing a very important work!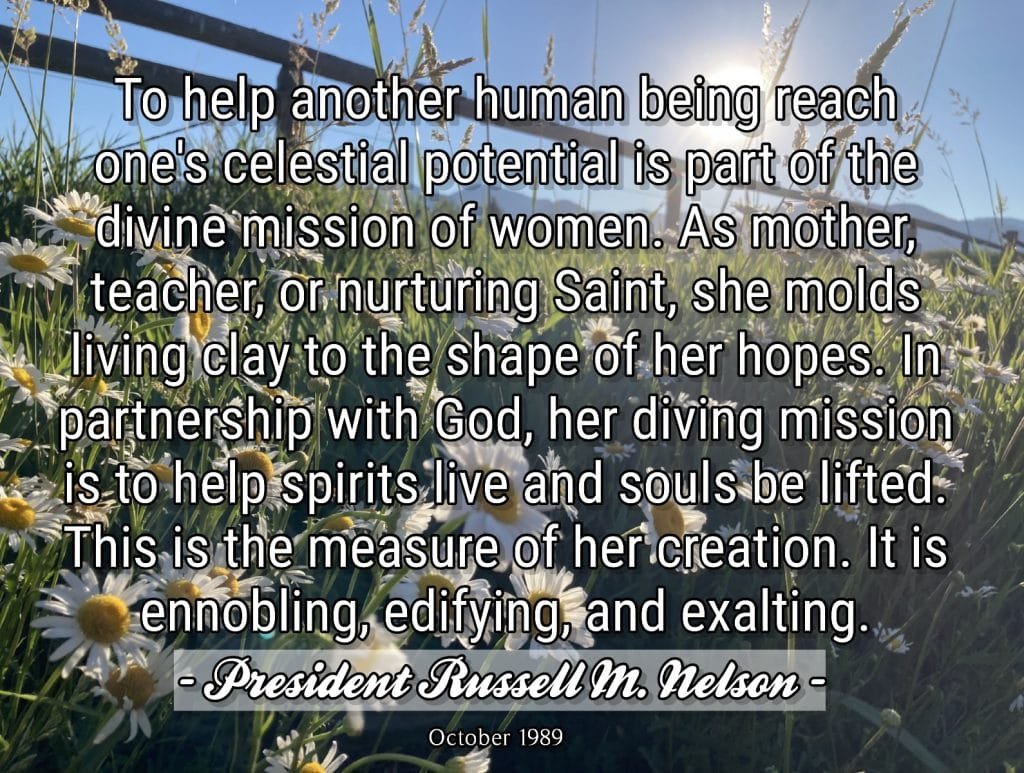 💕 Terynn